8-Day Washington Self-Drive Fire Lookout Adventure
This 8-day journey follows the scenic Cascade Loop bringing travelers through the heart of the North Cascades National Park and beyond while taking a step back into Washington State's history. Each of the hand-selected fire lookouts on this adventure has a unique history and boasts breathtaking views of that area.
Your home base each night will be cozy, local B&Bs where you will be able to sleep soundly, nestled among the staggering, glacier-studded peaks and serene, dramatic alpine lakes. Choose each day from easy, moderate, and challenging lookouts to hike to, making this trip accessible for all levels of adventurous spirits!
This trip starts and ends in Seattle, WA.
Customize this experience to be as luxury or minimalist as you want. Let us know your preferred driving daily maximums, total number of travel days, preferred activities and choose to camp out, stay in hand-selected B&Bs or hotels. Our Washingtonian expert has you covered!
Were you planning an adventure in the Dolomites this year? Are you a Jack Kerouac fan? With 93 vintage fire lookouts scattered throughout the epic Cascade mountains you can live your own Dharma Bums dream on this hut to hut adventure with a unique twist!
Full Itinerary
DETAILED ITINERARY >>
ITINERARY IN BRIEF >>
Day 1: Drive from Seattle to Mt. Pilchuck (1h35m Diving / 2.5mi Hiking)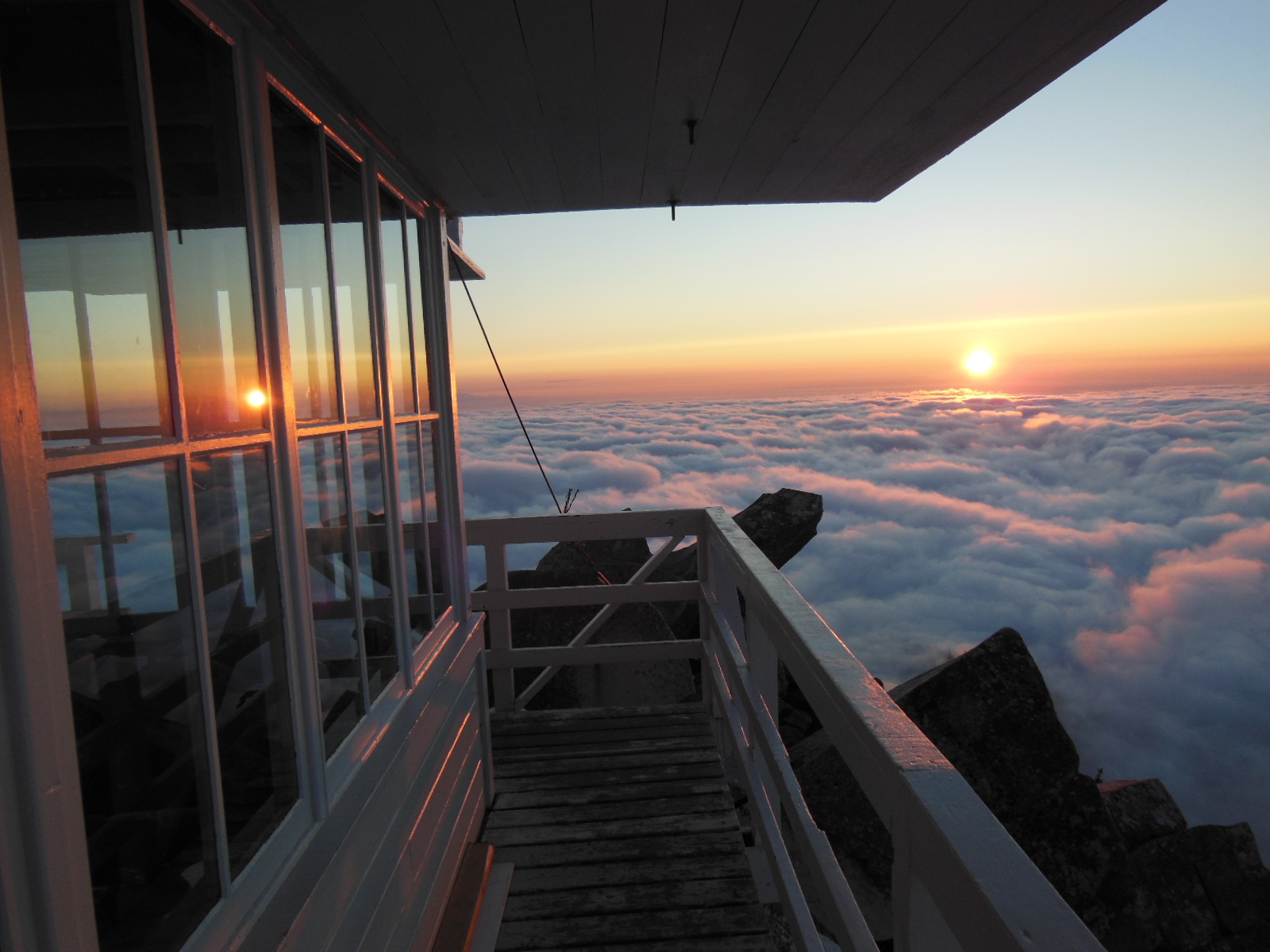 Set off from Seattle towards the beginning of the Cascade Scenic Loop, which follows highway 20 and highway 2 through the rugged and most beautiful pockets of the Cascade Mountains!
Once home to over 750 fire lookout towers perched atop the sea of peaks that make up this coastal range, there are now only 93 left. Washington's fire lookouts beckon to the adventurous at heart who are not afraid to take a step off the beaten path to find hidden historical gems in the most dramatic surroundings!
Today, start at Mt. Pilchuck -- one of the best hiking trails for big views over Puget Sound. The mountain stands well west of the main Cascades Range, and is easily identified from the Puget Sound lowlands. From the summit, the views extend from Mt. Baker to Mount Rainier along the Cascade front while to the west across Puget Sound lowlands are the Olympic Mountains. You'll also travel through some old-growth forest on the way. On the summit, you are greeted with a fire lookout managed by Washington State Parks and maintained by volunteers from Everett Mountaineers.
Overnight at a hand-selected cabin in the North Cascades.
HIKE:
Summit Elevation: 5,327 feet
Distance: 2.5 miles
Elevation Gain: 2,200 feet
DRIVING:
Meals included: n/a
Day 2: Day in Northern Cascades, Hike to Lookout, Sourdough, or Three Fingers Mountain (4-8mi Hiking)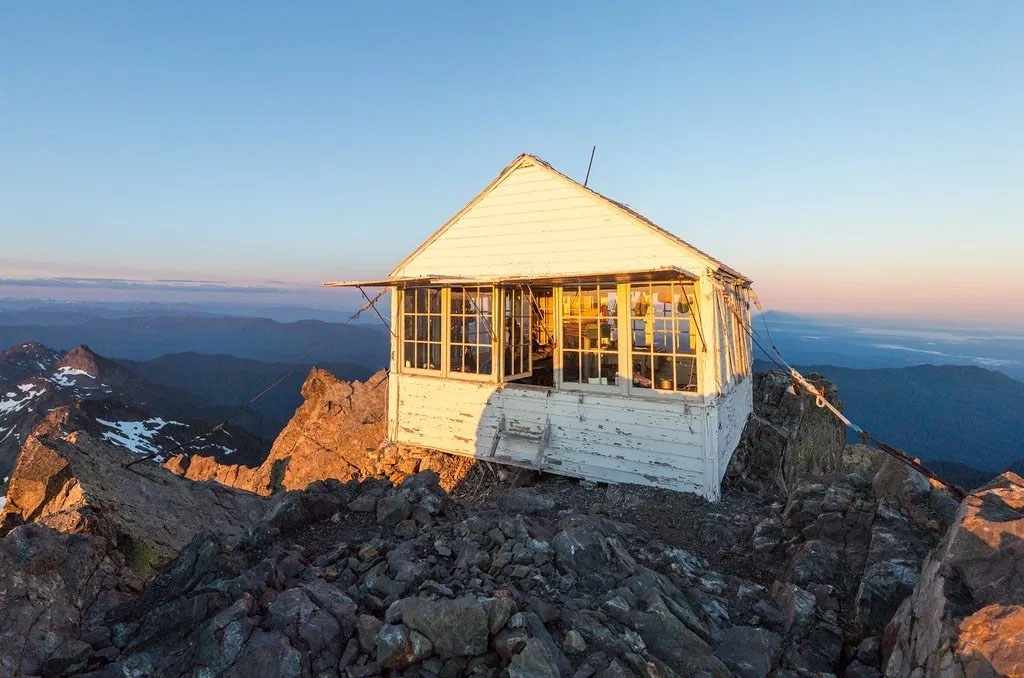 Choose from a moderate or challenge option today. Overnight at a hand-selected cabin in the North Cascades.

MODERATE OPTION:
1) Lookout Mountain: The Lookout Mountain trail starts low and has endless switchbacks in a deep forest, just barely breaking the tree line at the summit. You won't get any views until you basically reach the lookout. But, once there, you are treated with some amazing views of the rugged North Cascades. The summit is inside of North Cascades National Park.
Distance: 4.5 miles
Elevation Gain: 4,400 feet
Summit Elevation: 5,699 feet
CHALLENGE OPTIONS:
1) Sourdough Mountain: Sourdough Mountain Lookout is accessed by one of the hardest designated trails in North Cascades National Park. The lookout is also one of the oldest lookouts in the United States. The views are some of the most scenic in Washington. The mountain sits between the Pickett Range, Ross Lake, Diablo Lake, Jack Mountain and the Snowfield Peak group.
Distance: 5.2 miles
Elevation Gain: 5,200 feet
Summit Elevation: 6,120 feet
2) Three Fingers Mountain: Three Fingers Mountain is a very prominent mountain noticeable from the north Puget Sound Region. An old lookout on the highest point is a major draw. The catch for hikers is the trail that comes up short of the summit. You have to do some scrambling and snow climbing. It is not difficult stuff, maybe just bring someone along who can watch over you. The summit rocks have been made easy with a series of ladders, just hold tight as you go, there is exposure.
Distance: 8 miles (from Tupso Pass Trailhead)
Summit Elevation: 6,870 feet
Elevation Gain: 4,000+ feet
EXTRA CHALLENGE:
1) Desolation Peak: Canoe and camp for several days along Ross Lake. Hike to Desolation Peak Lookout where Jack Kerouac wrote Desolation Angles and goes to in Dharma Bums.
Meals included: n/a
Day 3: Drive through North Cascades National Park and Methow Valley (1h40m Driving)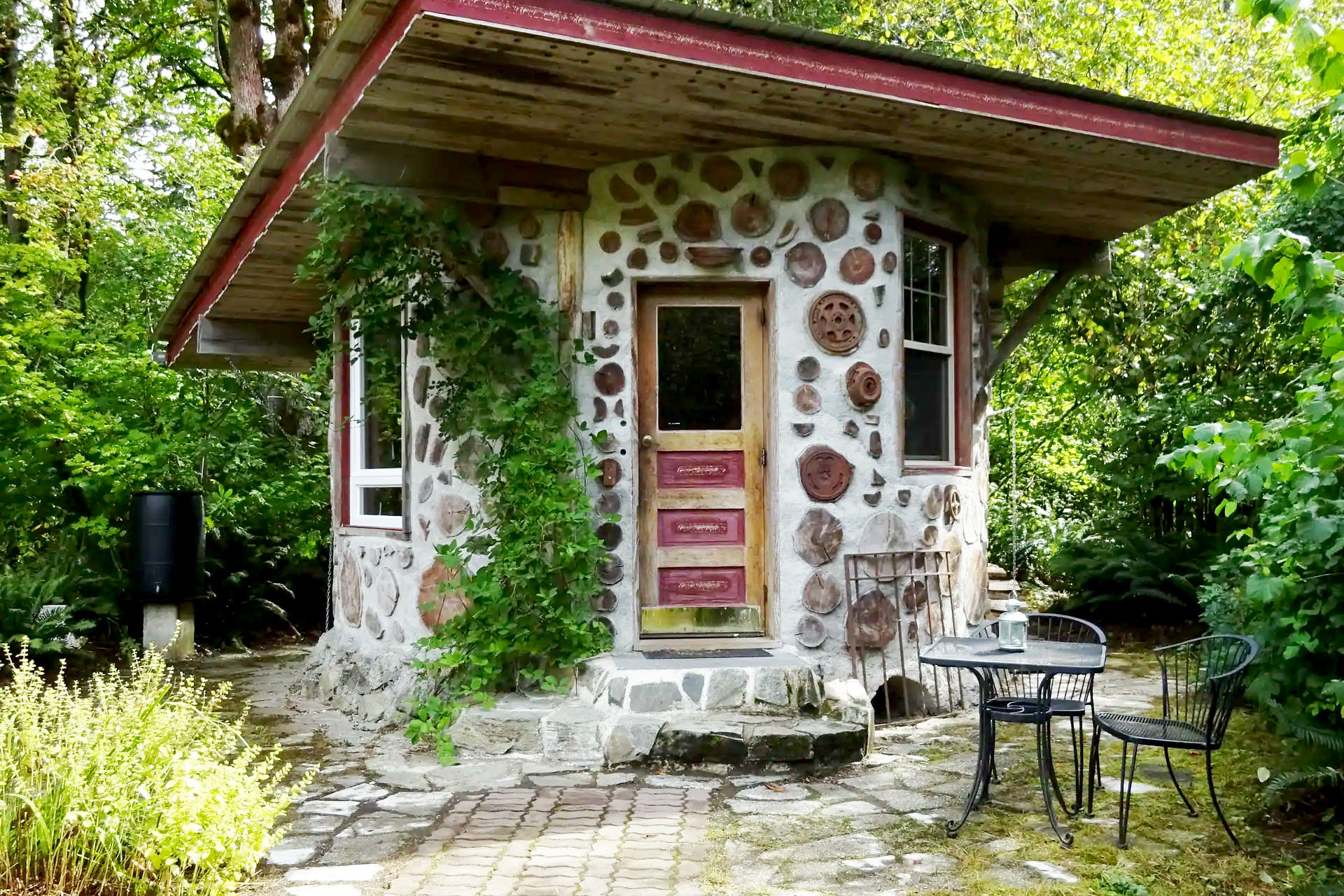 Drive through the stunning North Cascades National Park today past hanging glaciers, electric blue alpine lakes, blooming wild flowers, wildlife and more!
Stop for a quick day hike up to Blue Lake or Cutthroat Lake or rest your legs and take in the views from the comfort of your vehicle.
Overnight in a cozy hand-selected private cabin in the Methow Valley.
DRIVING:
Meals included: n/a
Day 4: Slate Peak Looking (.5mi Hiking), Sunset hike to Goat Peak (3.6mi Hiking)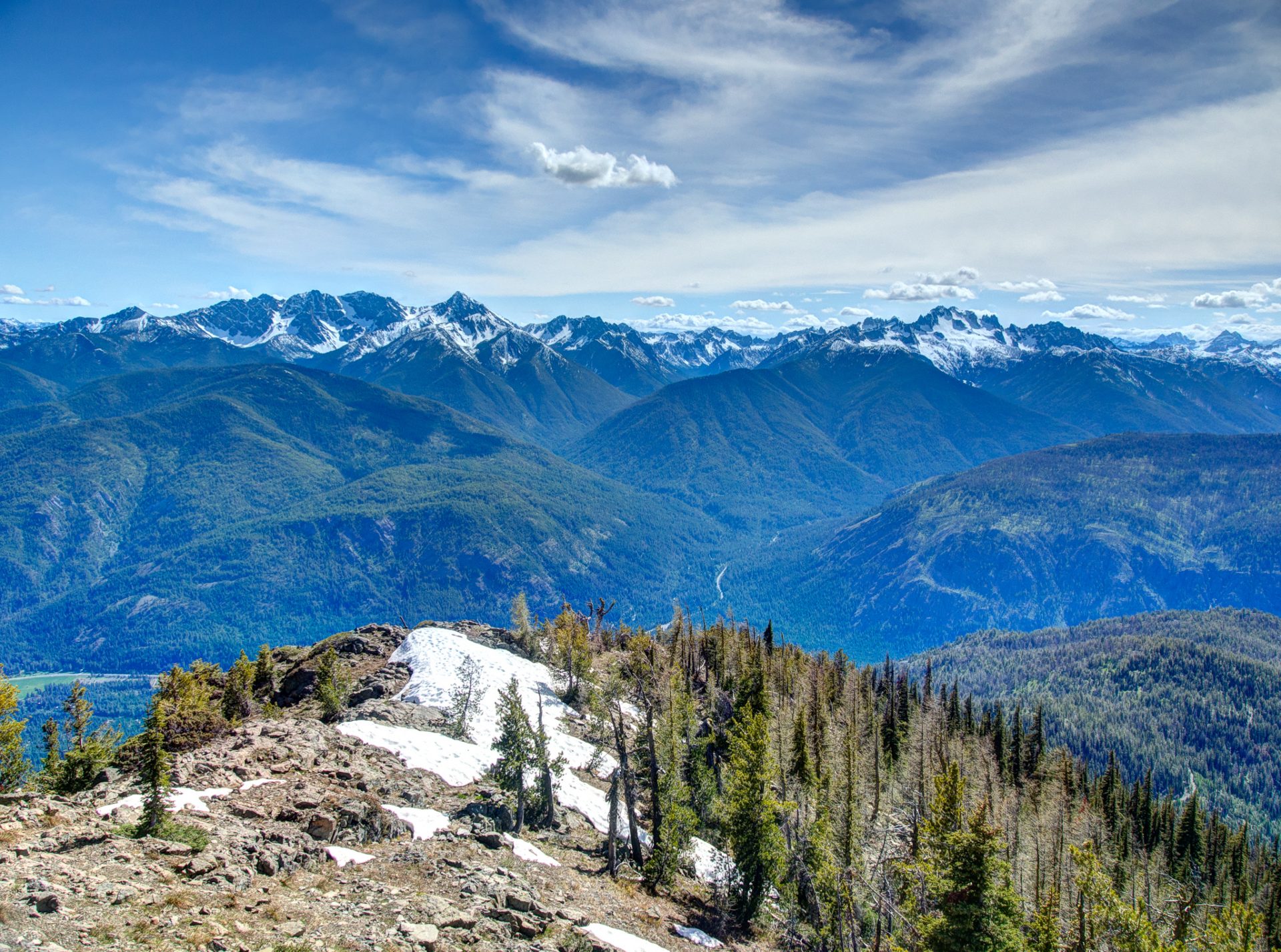 This morning, drive up to Slate Peak Lookout. At 7400 ft, this is the highest point reachable by car in Washington. Hike 0.5 miles to the lookout, 110 ft elevation gain.
Enjoy lunch in Mazama.
Continue on to Goat Peak for a sunset hike. 1.8 miles (one way) 1400 ft elevation gain.
Overnight in private hand-selected cabin.
Meals included: n/a
Day 5: Hiking in Mazama (1.3 to 13mi Hiking)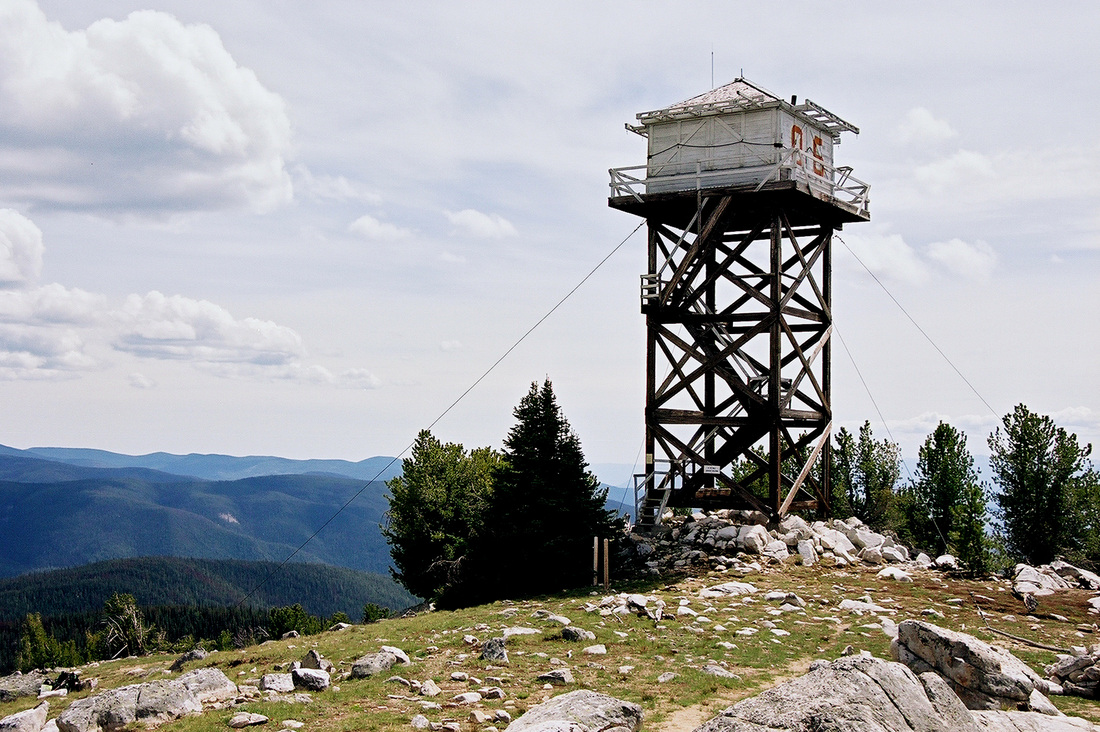 Choose from an easy or challenge option today.
Overnight in a private hand-selected cabin.
​EASY OPTION:
1) Lookout Mountain (Twisp): For such a short hike, Lookout Mountain has a big payoff with big views and an old lookout tower.
Elevation: 5,515 feet
Distance: 1.3 miles
Elevation Gain: 1,100 feet
CHALLENGE OPTION:
1) North Twentymile Peak: If you're looking for solitude choose this option! This lookout was served in 1921 by one of the first and only women lookouts and is nestled in a gorgeous and little-visited area of the North Cascades.
Elevation: 7,437 feet
Distance: 6.4 miles one way
Elevation Gain: 4,370 feet
Meals included: n/a
Day 6: Drive to Leavenworth with Lookouts, Lake Chelan, and/or adventure activities en route (2h40mi Driving)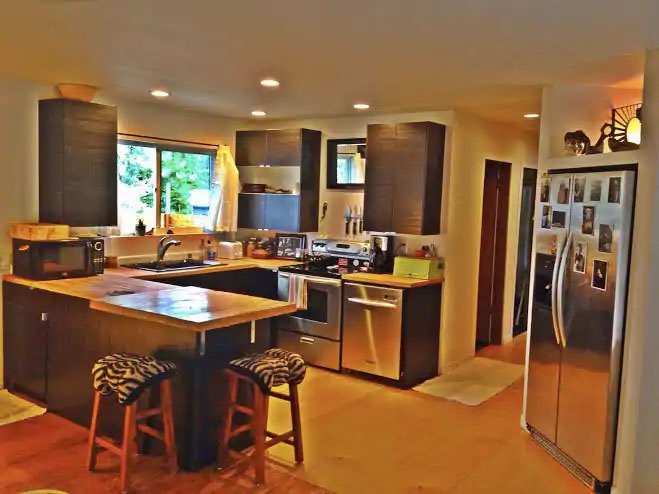 Enjoy a day at leisure as you make your way along the Scenic Cascade Loop towards Highway 2. Options for the day include a fun stop at two drive-up fire lookouts (no hiking necessary!), time at Lake Chelan or a more secluded lake for relaxation, mountain biking, horseback riding, or river rafting.
Overnight in the mountain Bavarian-style town of Leavenworth at a hand-selected cabin or quaint hotel.
DRIVING:
LOOKOUTS:
1) Leecher Mountain: Leecher Mountain is south of Highway 20, wedged between the Methow Valley and the Okanogan Valley. The mountain has over 1,600 feet of prominence making for extremely good distant views.
Elevation: 5,020 feet
Distance: Drive-up
2) Knowlton Knob: Today the lookout is used only occasionally. It is listed on the National Historic Lookout Register.
Elevation: 3,852 feet
Distance: Drive-up
Meals included: n/a
Day 7: Day near Leavenworth, Sugarloaf Peak and Alpine Lookout (.25-10mi Hiking)
​Today, tackle two lookouts!
Overnight in Leavenworth.
LOOKOUTS:
1) Sugarloaf Peak: .25 miles, 100 ft elevation gain. This lookout is still in use which makes it one of the longest continuous use fire lookouts in the state.
Elevation: 5,814 feet
Hiking Distance & Gain: Quarter mile, 100 feet
Prominence: 1,434 rise
2) Continue on to Alpine Lookout: This lookout site dates back to 1920 when it was uses for spotting fire, and the first building placed in 1936. The current structure was built in 1976, still staffed during summer months and is listed on the National Historic Lookout Register.
Distance: 5 miles one-way
Summit Elevation: 6,235 feet
Elevation Gain: 3,000 feet RT
Meals included: n/a
Day 8: Evergreen Mountain, Haybrook Lookout, Drive back to Seattle or add on Index, WA (2h30m Driving / 1.5-3mi Hiking)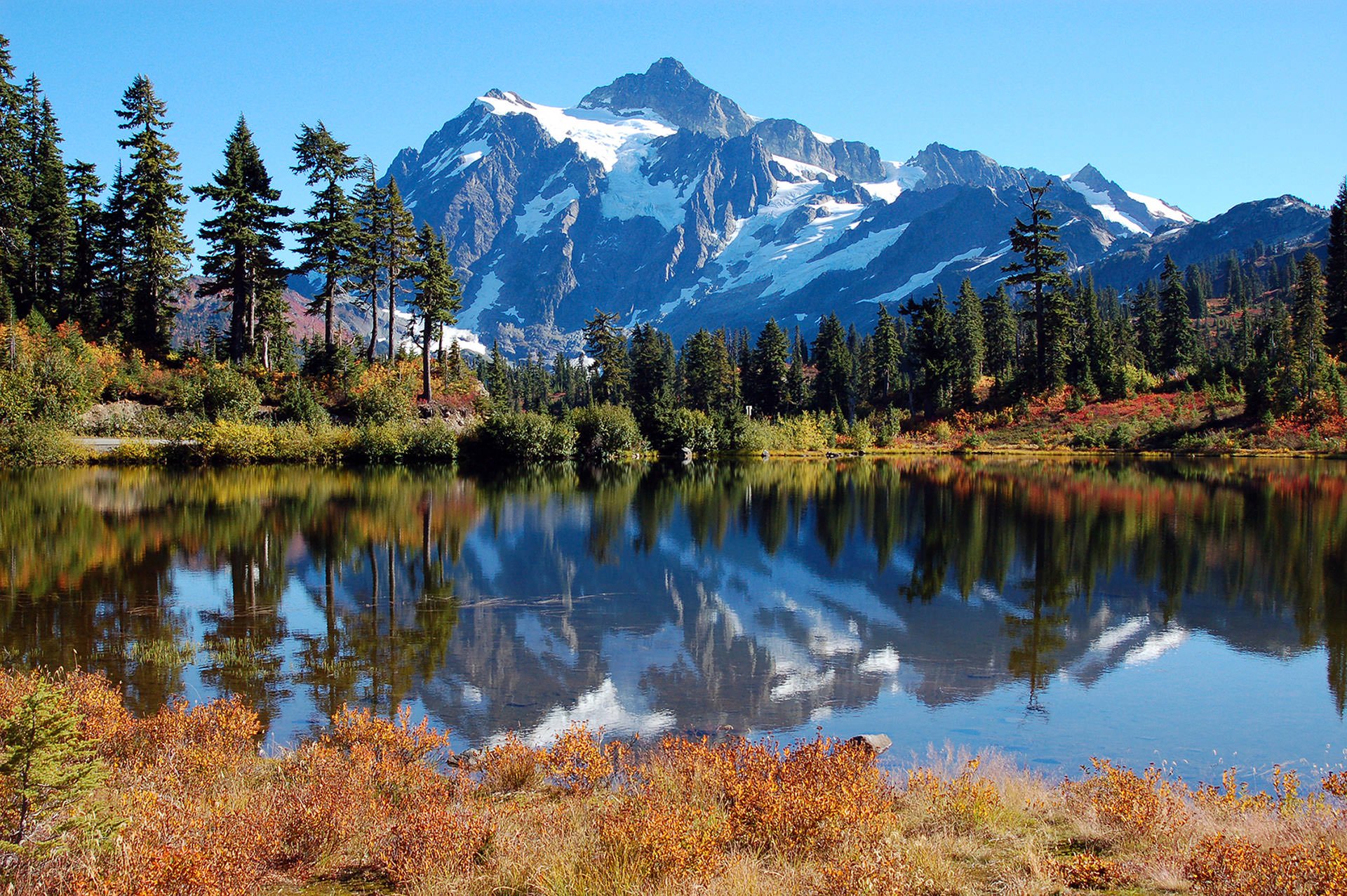 ​Today, visit your final two lookouts. Then, continue on back home or opt to overnight in Index, WA for another day of rafting, kayaking, rock climbing, or additional hiking.
DRIVING:
Drive time: Leavenworth to Index, 1h13min
Index to Seattle 1h15mins
1) Evergreen Mountain: Evergreen Mountain is one of the easiest big views in the region. With a lookout on the summit, you'll be amazed you didn't spend all day hiking there. Add in some amazing wild flowers and some nice old growth forests and you've got a great family trail.
Distance: 1.5 miles
Summit Elevation: 5,587 feet
Elevation Gain: 1,300 feet
2) Haybrook Lookout: Not all lookouts are on the summits of mountains. Heybrook Lookout is a low elevation lookout just above highway 2, a bit east of Index. The trail only climbs 850 feet in 1.3 miles so the trail is very popular with just about everyone. The payoff is a nice view of Mt. Index, one of the most impressive mountains in the Cascades.
Distance: 1.3 miles
Summit Elevation: 1,700 feet
Elevation Gain: 850 feet
Meals included: n/a
Pricing
8-Day Washington Self-Drive Fire Lookout Adventure


Contact Us for Pricing



*** Contact Us for other itinerary and lodging options! ***
NOTE: Prices are per person in U.S. dollars based on double/triple occupancy. All quotations are based on the current rates of park fees, VAT, other government taxes, and current exchange rates. Should any of these be increased or a new tax introduced, these increases will be added on even if your trip has already been paid for.
INCLUDES:

All accommodations per itinerary
All meals per itinerary (B=Breakfast, L=Lunch, D=Dinner)
All tours and entrance fees per itinerary (unless listed as excluded)
All transportation and transfers per itinerary

EXCLUDES:

International and domestic flights
Meals not listed
Beverages and alcohol
Tips for guides, drivers, hotel staff
Optional tours
Single room supplement
Personal expenses (visas, airport taxes, Internet, etc.)