On this page: Arenal Volcano | Monteverde | Sarapiqui | Tortuguero | Puerto Viejo | Rincon De La Vieja | Volcan Tenorio | Manuel Antonio | Tamarindo | Samara | Corcovado | San Jose | Playa del Coco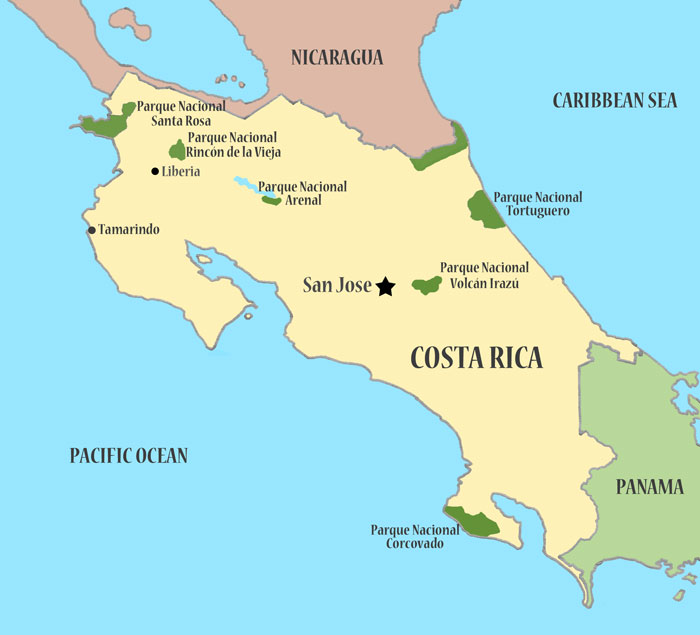 Overview
With all of its fascinating national parks, beautiful beaches, stunning landscapes, and abundant flora and fauna, choosing where to go in Costa Rica can be tough! We've discovered that where you go is often determined by two central factors:
How much time you have
Deciding what you want to see and experience
While some travelers choose shorter or longer trips, many of our travelers prefer a Saturday to Saturday or Sunday to Sunday trip, requiring only a week of vacation time. In 8 days, it's best to narrow your choices to two major places within the country (for example, the beach and Arenal, or Tortuguero and Arenal) so you can relax and enjoy what a specific area has to offer. With a trip of 9 to 11 days, options open up to experience 3 different areas. So time plays a role.
Another major consideration is what do you want do in Costa Rica? Most of our clients are adventure travelers, looking for a combination of nature, wildlife, with a few shots of adrenaline boosters like zip lines, white water rafting, canyoning, and the like. Here is more information to help you match the best destinations and activities with the time you have in Costa Rica, and of course, please email or call us if you have specific questions or needs.
---
Arenal Volcano
Situated about 3 hours drive from San Jose, this centrally located scenic gem is Costa Rica's unofficial adventure hub. While the towering volcano is no longer active like it once was, the Arenal area is brimming with adventure options. Among the ½ day favorites are zip lines like the epic system at Sky Trek; canyoning through waterfalls in a pristine rainforest slot canyon; and rafting on the Class III/IV Sarapiqui river, the Class IV Toro and the Class II Balsa. An easier float trip is possible on the Penas Blancas where travelers look for the classic wildlife of the region like three-toed sloths, howler monkeys, Jesus Christ lizards, and more.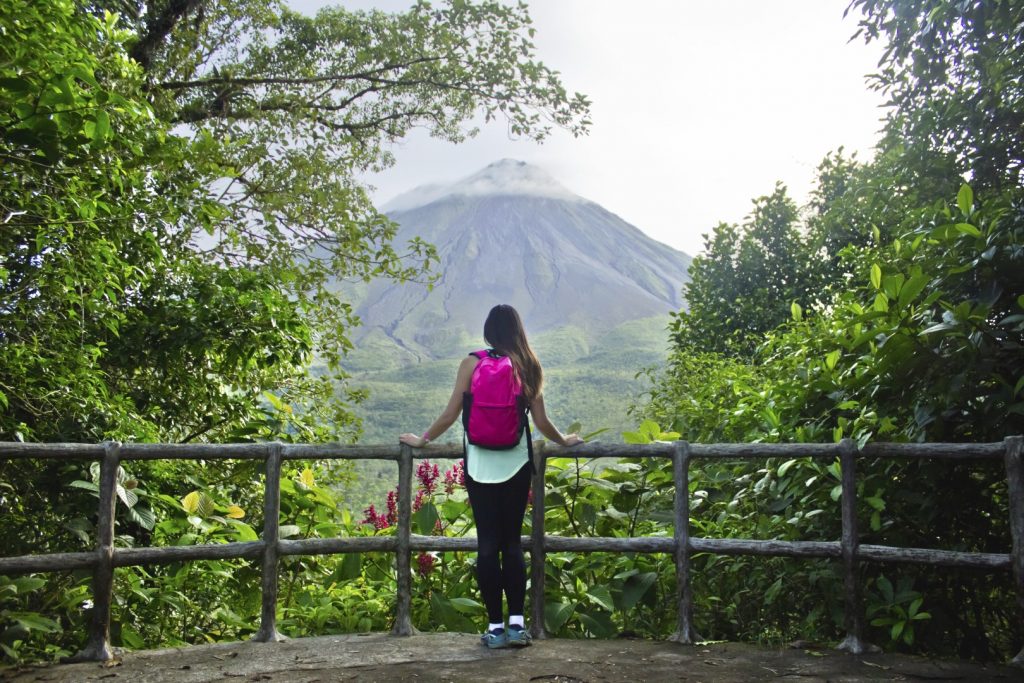 Other popular activities include relaxing at one of many natural hot springs in the area, hiking at El Silencio (a private rainforest reserve with scenic views of the volcano), horse riding, guided night walks in the jungle, and water activities on Lake Arenal. Full day tours are options too, such as the full day visit to Cano Negro Wildlife Refuge or if it re-opens, a full day hike of Cerro Chato, a lake topping the volcano adjacent to Arenal.
Location: Arenal volcano is just outside of the small city of La Fortuna, in the north central part of Costa Rica.
Recommendation: 2 nights at a minimum, 3 nights is even better.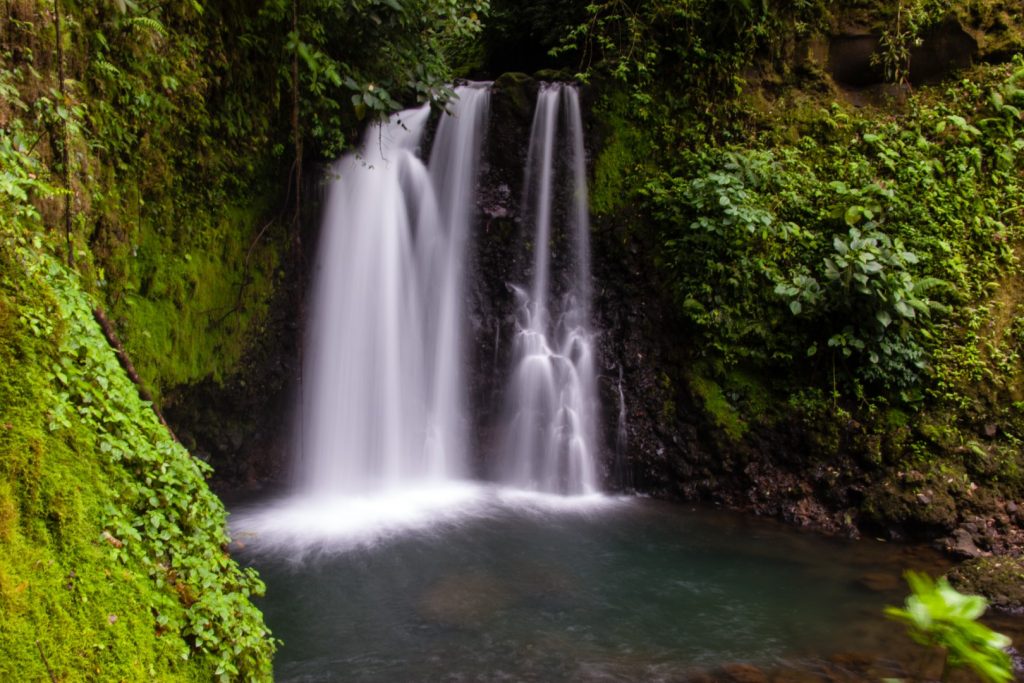 ---
Monteverde
Monteverde is a magnificent cloud forest reserve nestled within an impressive mountain range of 5,000 foot summits. On a clear day from a mountain ridge, you can see the blue Pacific on the horizon. On 1/2 day trips, travelers can enjoy truly special day hikes in the cloud forest with a trained naturalist, learning about this incredibly diverse and mystic ecosystem. Meanwhile, Monteverde town is one of the most unique cultural experiences in Costa Rica, given its surprising and unique Quaker heritage. Dairy farms are common in the area, making the town a great place to enjoy a delicious ice cream cone. Be aware that weather can be cloudy and rainy, especially in the afternoons, year-round, and temperatures are noticeably cooler than in the lower altitudes, with year-round average highs in the 60's.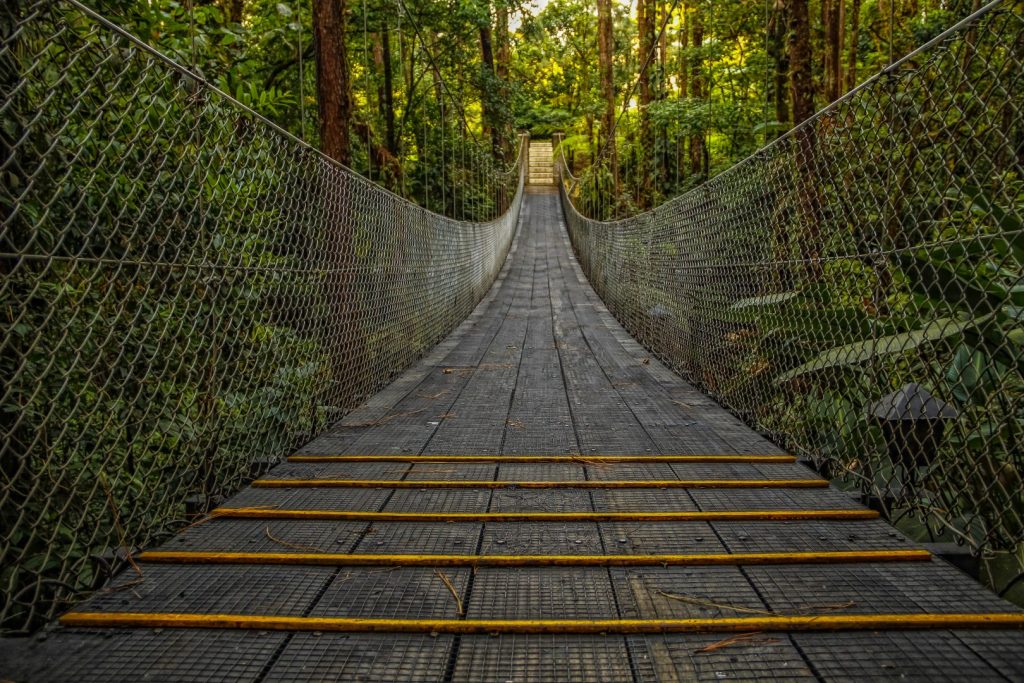 The bird life here can be stunning; Costa Rica has 51 species of hummingbirds and many of them make the area their home. In addition, the fabulous three-wattled bellbirds and the famed resplendent quetzal are here, with the best time to see the brilliantly colored quetzals between February and April. Hikes in the reserve, including one to the highest ridge (the Chomogo trail, about 2 kilometers long) are popular here along with other options like zip lines, custom mountain bike tours, atv tours, and horse rides to the San Luis waterfall. Monteverde is one of the best family vacation destinations in the world. There are an impressive variety of intriguing and informative "mini-parks" to see bats, reptiles, frogs, hummingbirds, rare orchids, and butterflies plus canopy tours (hanging bridges in the canopy), guided night walks, and more.
Location: Just southwest of Arenal, however it is a long drive on rough roads, approximately 4.5 hours from La Fortuna. One option is to reserve the affordable 4×4-boat-shuttle transfer/tour across scenic Lake Arenal (takes about 2.5 hours).
Recommendation: 2 nights at a minimum, 3 nights is better (especially for active families).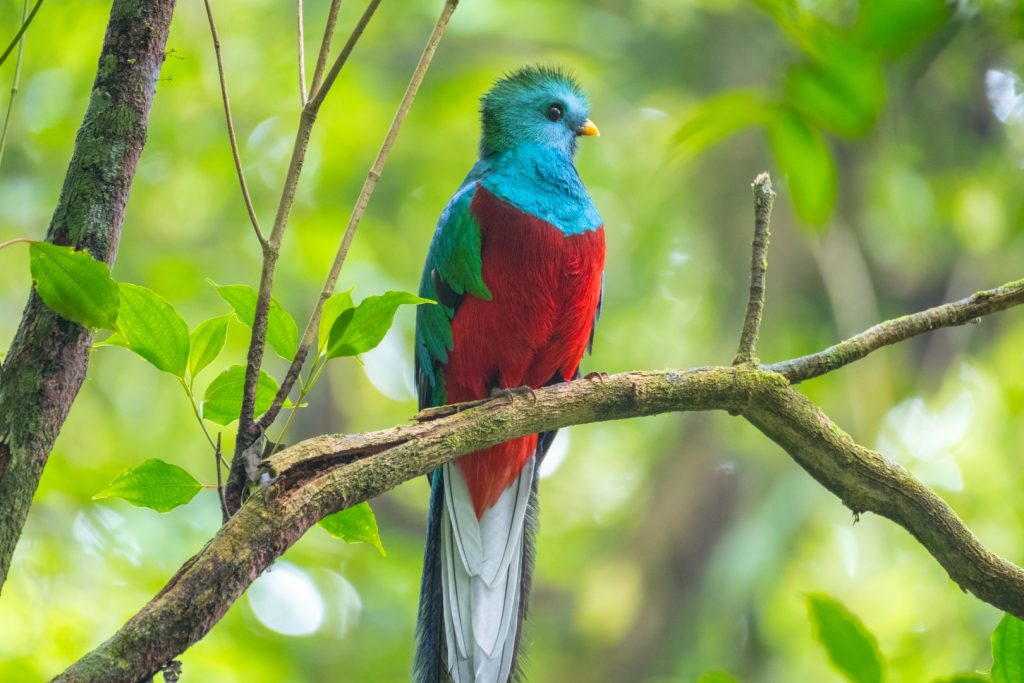 ---
Sarapiqui
Like Monteverde, Sarapiqui is one of the best family vacation spots in Costa Rica. While known as an agrarian area, vast parts of this mid-range Atlantic rainforest are well protected in wonderful reserves like the one we visit on our popular 8-day Family Costa Rica trip, the Tirimbina Rainforest Center.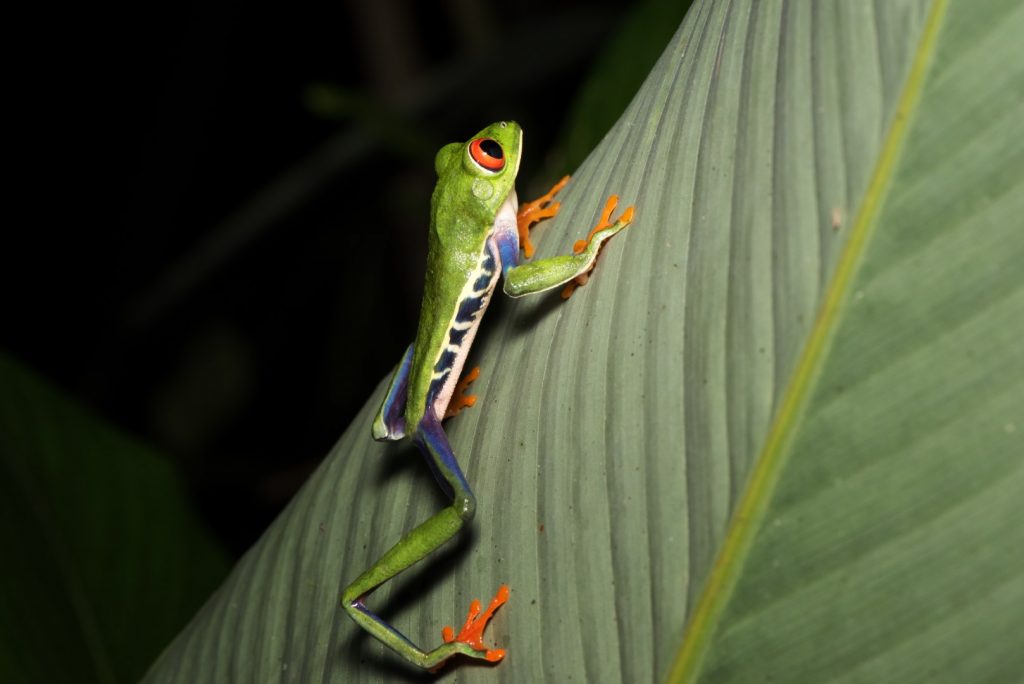 Two suspension bridges cross the Rio Sarapiqui from here, including one that is 267 meters long. At the center, families and other travelers can enjoy a fantastic sampling of tours, including guided day and night walks in search of colorful poison arrow dart frogs, snakes, bats, spiders, owls, and more. There's even a chocolate tour offered here.
The center has 9 kilometers of maintained trail altogether, which a detailed self-guided hike booklet (available free of charge) makes that much better. La Virgen is nearby, which is a jumping off point for river trips on the beautiful Sarapiqui River, as is the unusual Alma Ata Archeological Park, a rare archeological site in Costa Rica and interesting museum.
Location: Near La Virgen, in northern Costa Rica, between San Jose and the Caribbean coast.
Recommendation: 1 night is fine, 2 nights is good too.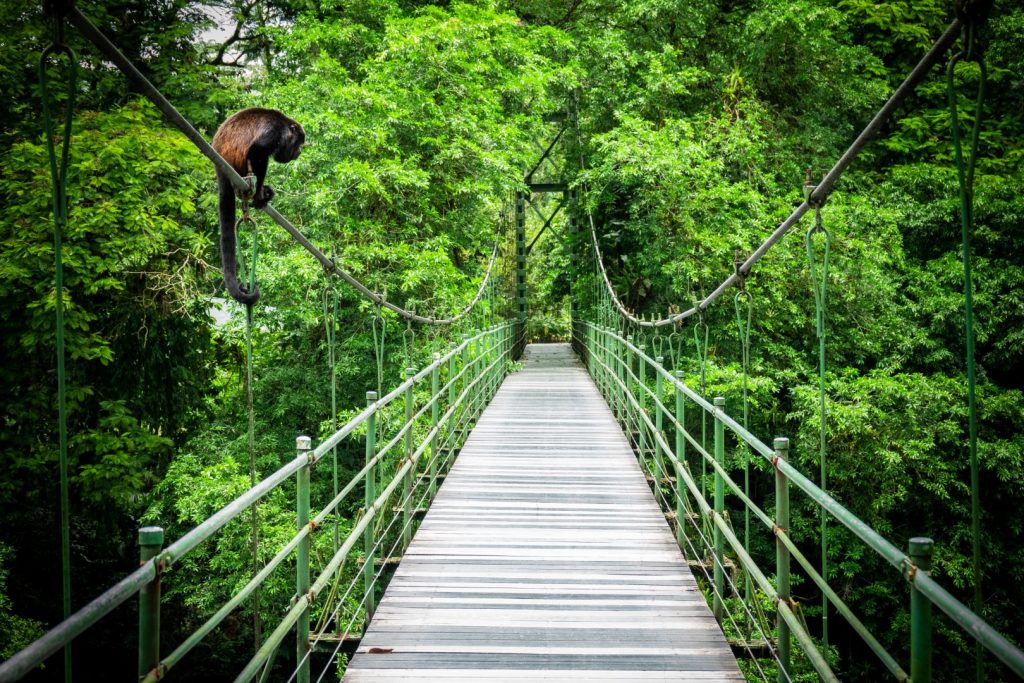 ---
Tortuguero
Tortuguero, which roughly translated means "region of turtles," is one of the hottest and wettest areas of Costa Rica, making it one of the most diverse for wildlife and plants. It is also – as the name suggests – one of the premier spots in the world to see green sea turtles nesting, which is best July and August but lasts through October. (There is also a smaller leatherback turtle nesting season in April). Driest Jan-Apr/Sep-Oct.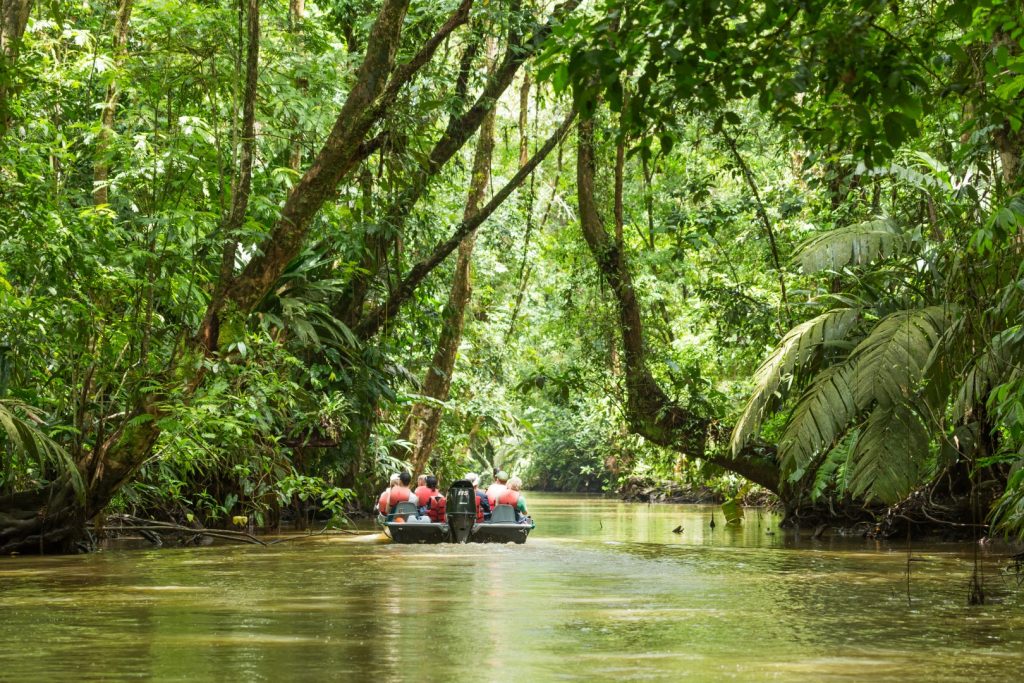 Because it is such a unique experience (we get there by boat, zipping through lush black water lagoons), it makes a great place to visit on any trip for families. Over 350 species of birds are found here, plus an amazing array of insects, frogs, reptiles, and larger animals like Howler monkeys, white faced Capuchins, Spider monkeys, two and three toed sloths, caimans, the green basilisk lizard and more.
Location: In northeast Costa Rica, on the Caribbean coast.
Recommendation: 2 nights is perfect, while 3 nights is an option.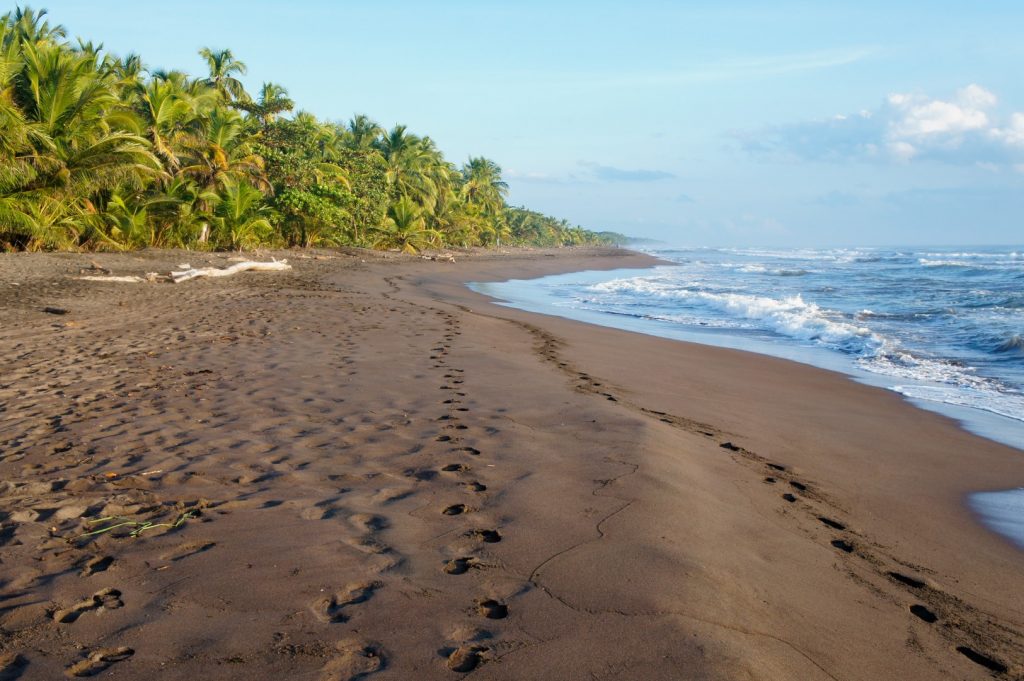 ---
Puerto Viejo
Situated in Limon province, on the Caribbean coast, Puerto Viejo – also known by its longer name, Puerto Viejo de Talamanca, is a beach lover's dream. Numerous black and gold sand beaches dot the area, many conveniently reachable by bike or via the public bus that plies the coastal road. The town is home to lushly forested Cahuita National Park, one of the true gems of the park system, with fantastic wildlife and beaches to boot.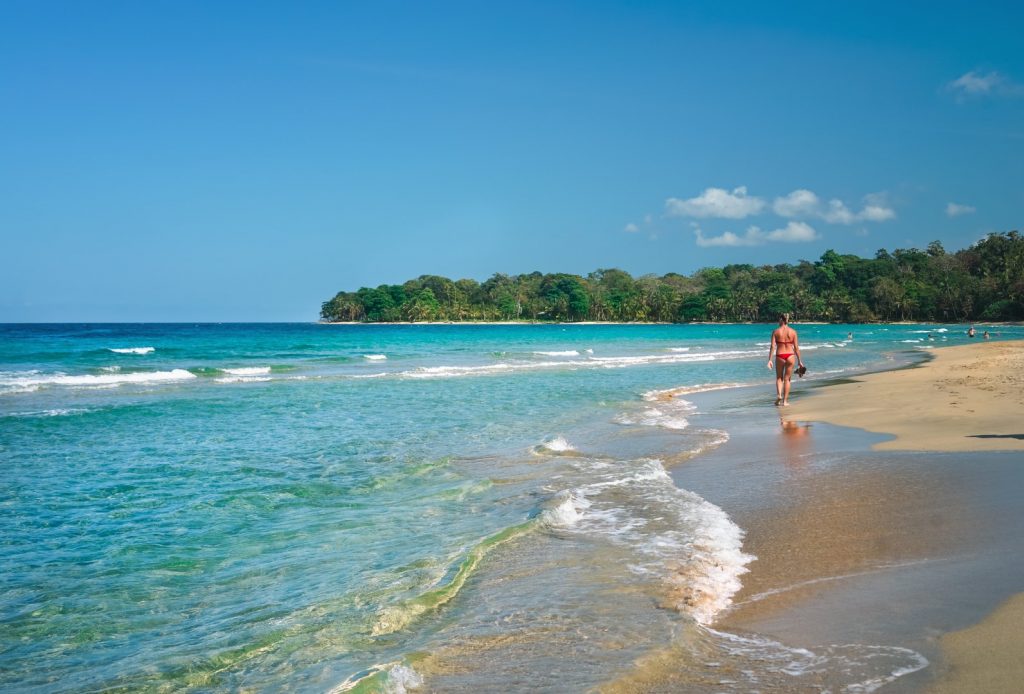 Two of the country's best wildlife rehabilitation centers – both open to visitors – are located here, the Sloth Center and the Jaguar Rescue Center. In addition to wildlife viewing and beach exploring, surfing is a popular activity here. Puerto Viejo can also be a animated spot on the weekends, with its unique mix of Latino, Afro-Caribbean and Bribri indigenous cultures. Just down the road a bit, near the Panama border, lies the gorgeous Gandoca Manzanillo Wildlife Refuge.
Recommendation: 2 nights at a minimum, 3 nights is better.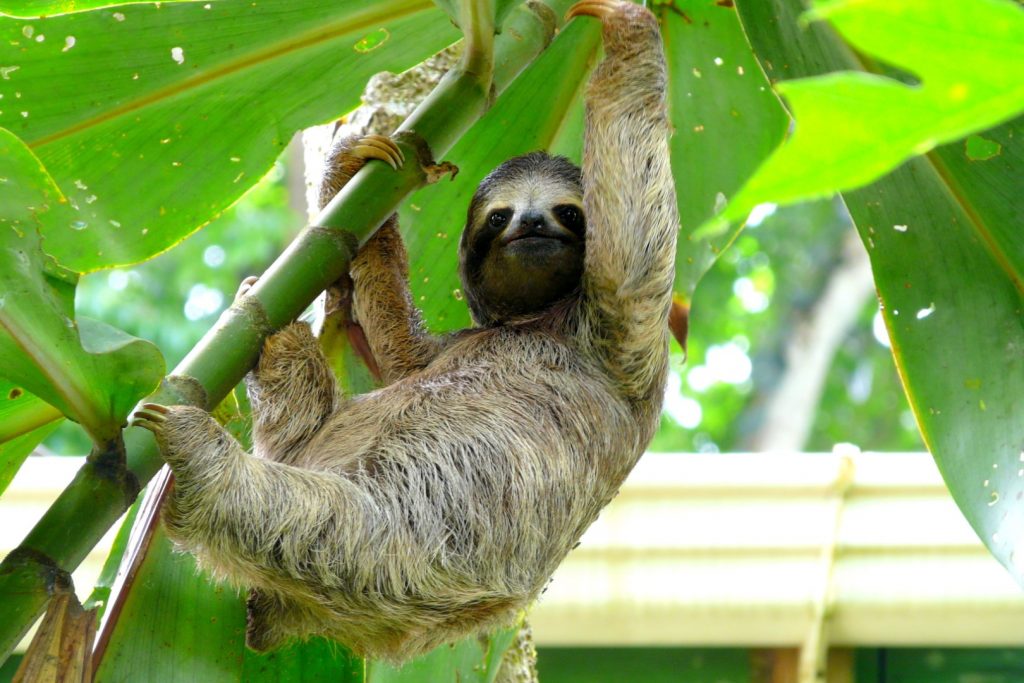 ---
Rincon De La Vieja
Rincon De La Vieja is one of the best parks for hiking in Costa Rica, with a number of exhilarating trails to pick from, ranging from easier hikes like to Catarata La Cangreja (about 5 kilometers each way) where you can swim beneath its deep blue tumbling waters to a 16-kilometer (round trip) challenging hike to the crater rim of the park's namesake volcano.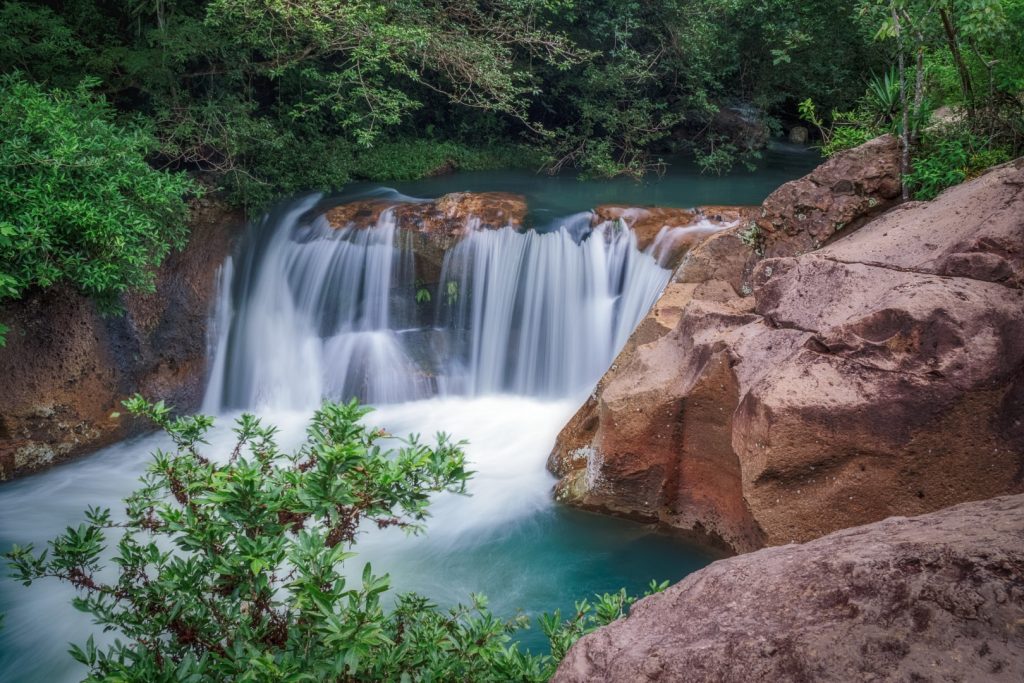 Rappelling, hot springs, and interesting geothermal sights like fumaroles and mudpots add to the park's intrigue.
Location: In northwest Costa Rica, just inland from the Pacific coast and not far from Liberia (about 1 hour away).
Recommendation: 2 nights is OK, especially if you have a single hike in mind; otherwise, for more hiking and experiences, 3 nights is better.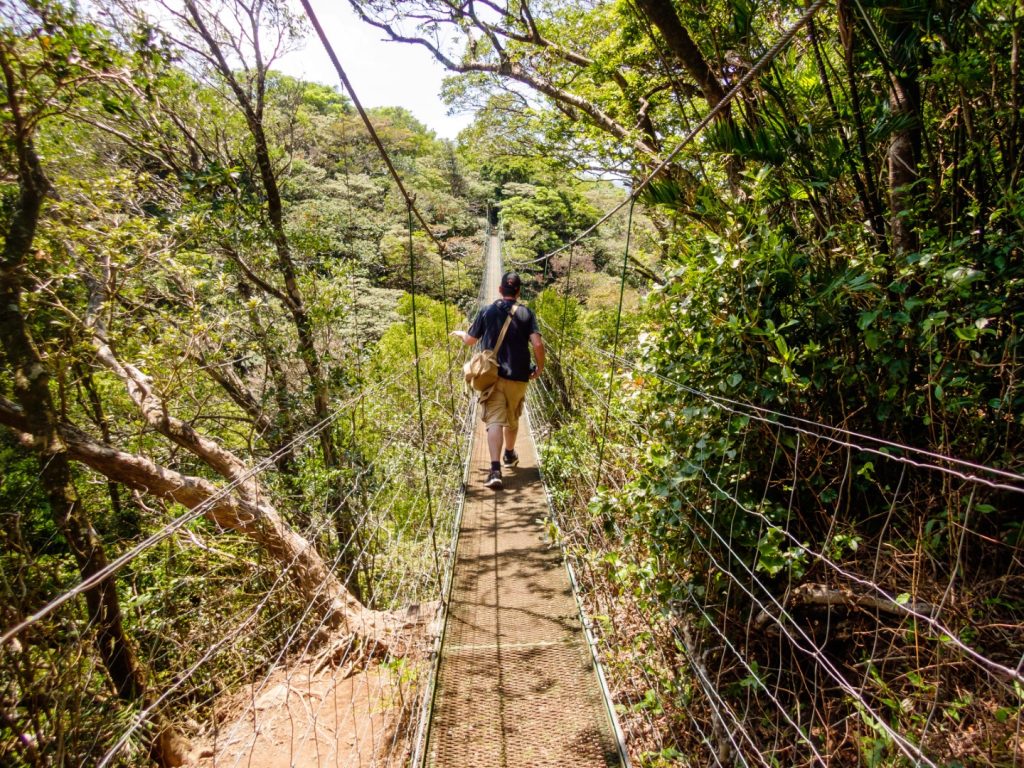 ---
Volcan Tenorio
While many of our recommended itineraries often rely on shared shuttles between destinations (or flights), some locations are off the tourist trail enough where you'll either need to be spend a little more for private transportation, like private shuttles. With AWR, you also have the option of having a naturalist guide with you, a great choice for private groups and families less concerned about budget. Volcan Tenorio National Park is just such a place: difficult to reach but a beautiful and rewarding one for those who make the effort.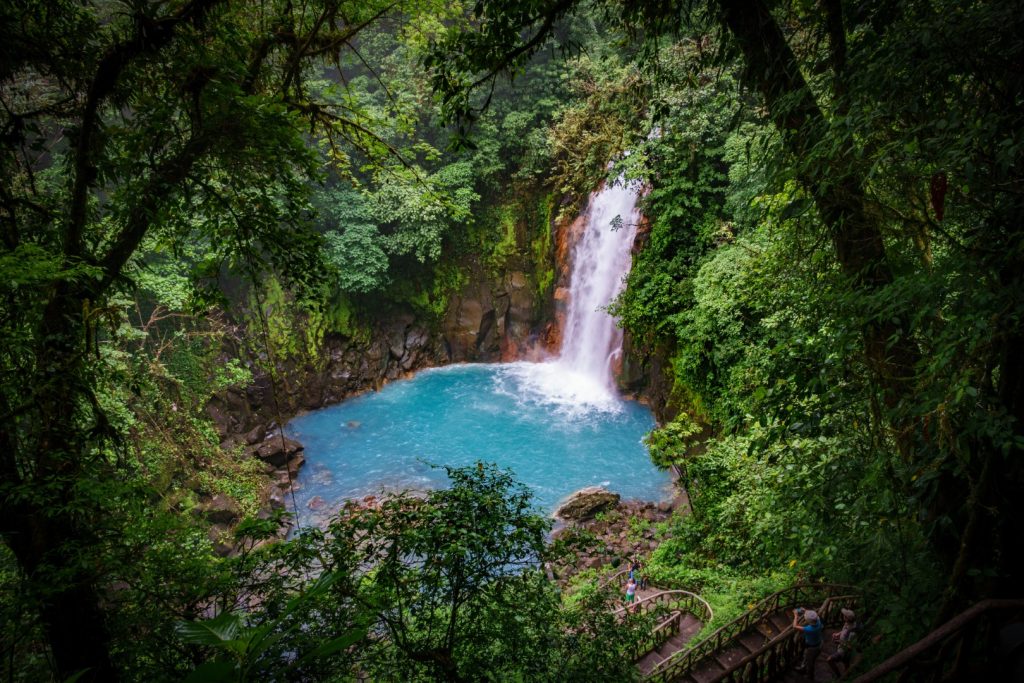 The reserve protects an important section of the magical Rio Celeste River, an otherworldly ribbon of iridescent blue waters, blue from the highly mineralized volcanic sediments that sift through the waters. There are a number of wonderful properties here, including La Carolina Lodge, the Tenorio Lodge, and Heliconias Lodge. Horse riding, hiking, bird watching, and hot springs are all options here.
Location: In northwest Costa Rica, 12 kilometers from the town of Bijagua.
Recommendation: 2 nights is OK, especially if you want to simply hike up the Rio Celeste, but for more relaxation, 3 nights is great too.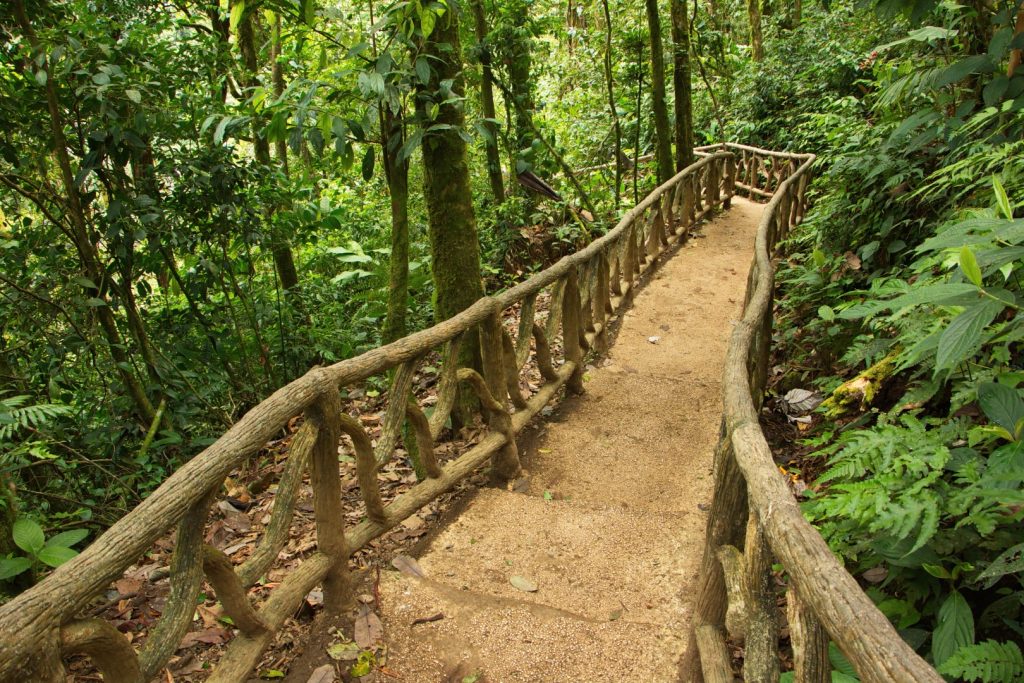 ---
Manuel Antonio
Manuel Antonio is one of our favorite Pacific beach areas for many reasons, not least of which is small but captivating Manuel Antonio National Park. This easily accessible nature reserve, with a fine network of well-maintained (and popular) trails, is one of the very best in Costa Rica for wildlife viewing and photography. Here the sloths, howler and squirrel monkeys, iguanas, toucans, and other wildlife are perfectly comfortable around the adoring tourists. And getting away from the crowds here is as easy as taking a short spur trail towards the ocean and finding a beach of your own. We often set up a morning guided walk to get an informative orientation of both the park and its flora and fauna, leaving an afternoon free for clients to explore on their own and find their own private ocean cove. One of our favorite beaches accessed through the park also has some decent snorkeling: Playa Manuel Antonio.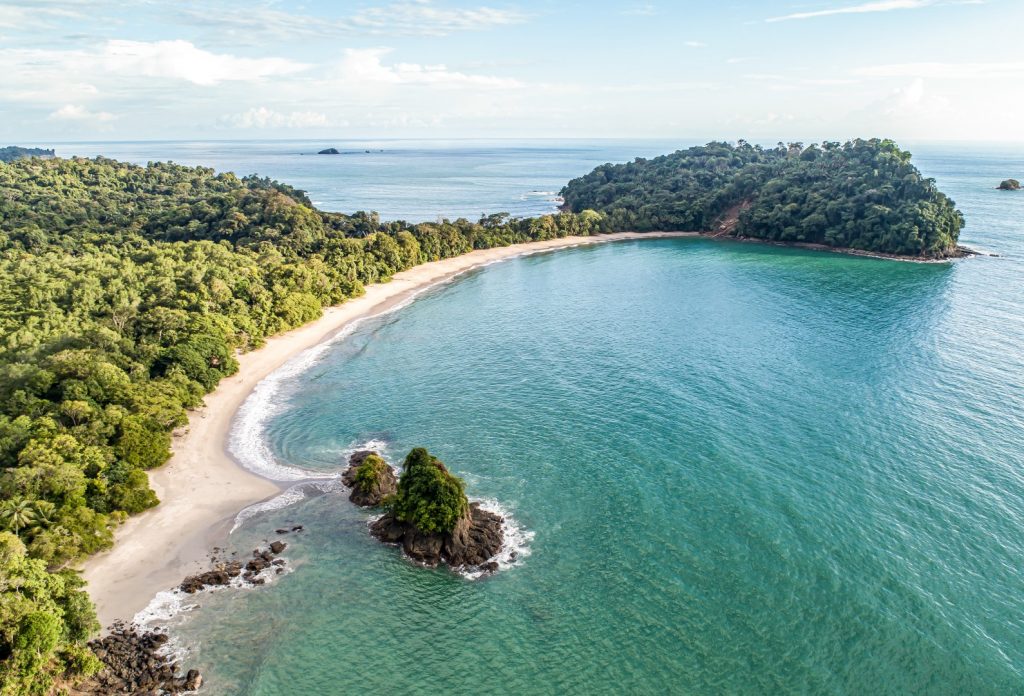 Being an adventure hub, there's much to do here besides relaxing on one of the fine beaches in the area. One of our favorite activities is a half-day snorkel catamaran cruise with very good chances of encountering dolphins while sea turtles and even whales possible. The trip's highlight is a snorkel with the many colorful fish in Biezans Bay, where the boat stops in a panoramic rainforest bay where you can swim or snorkel.
Sea kayaking is another fun half-day activity, especially the trips to Damas Island Estuary and Mangrove. There's even an option for an eerie night sea kayak trip through a pristine mangrove.
Rafting near Manuel Antonio can be very good in the right season. The full-day Rio Savagre (Class III, May through December), half-day Rio Chorro – one of the more technical rafting trips in Costa Rica with class IV/V rafting available December-May, and the half day Rio Naranjo (Vlass III and IV) May through December. During other months, this river can still be fun using inflatable kayaks.
Custom mountain bike rides in the nearby mountains, surf lessons, sport fishing, diving, horse rides, and more are also options here.
Location: Central Pacific Coast, about 4.5 hours from San Jose. Flying in/out of nearby Quepos is an option too.
Recommendation: While 2 nights would allow a visit to the national park, 3 nights is the sweet spot, and for more relaxation, 4 nights is great, especially if you have the time and want to enjoy more of the activities in the area.
See Also: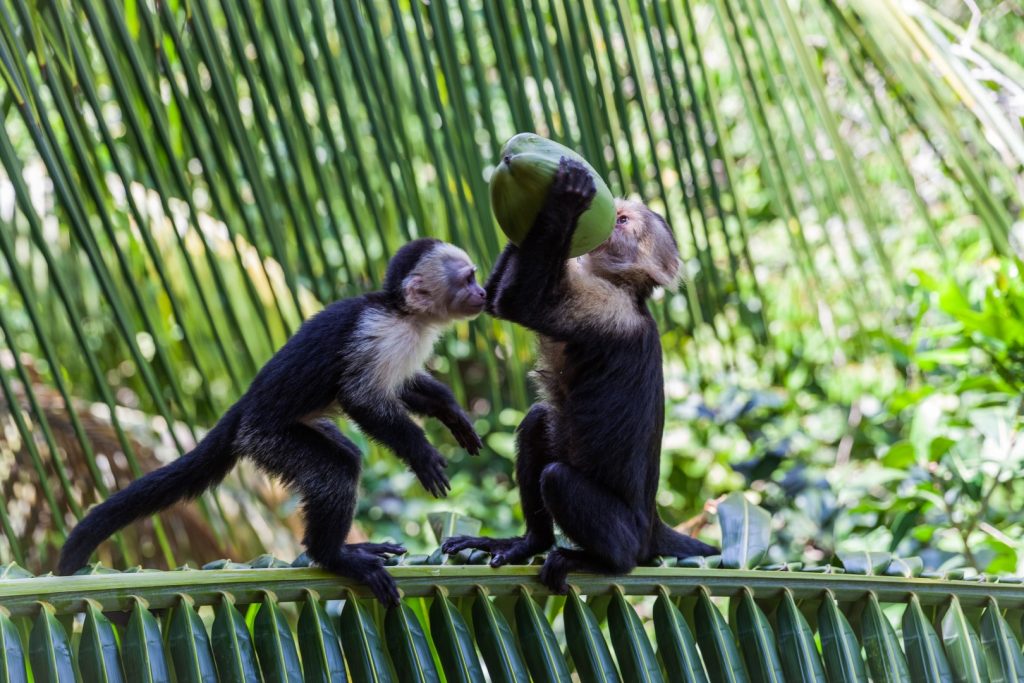 ---
Tamarindo
Renowned as one of the premier party destinations in Costa Rica, Tamarindo is a popular spot for general beach R&R and ocean sports. It's very accessible from Liberia International Airport (about an hour away) or regular flights from San Jose.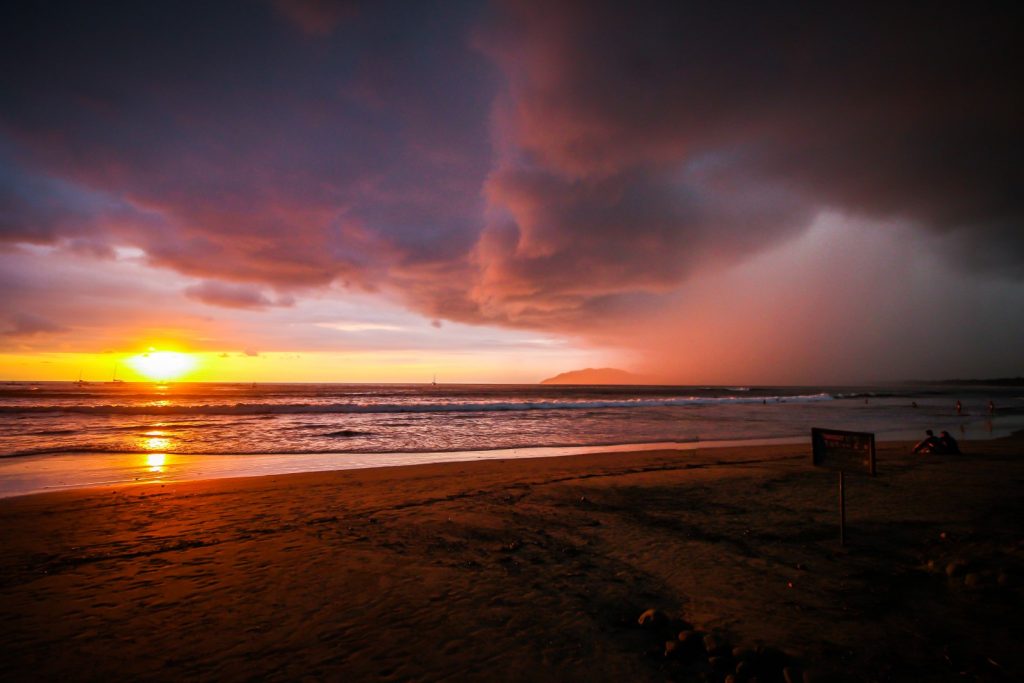 Nice beaches, lots of dining and shopping opportunities, and plenty of interesting activities on offer. These include snorkel / sailing trips, custom mountain bike tours, surf lessons, beach lounging, rafting, dive trips, sea kayaking in mangroves, and more. Be aware that at nearby Playa Grande, leatherback sea turtles come ashore to lay their eggs at night (October to mid-February). If you are looking for somewhere more out of the way, skip busy Tamarindo.
Location: Northern Pacific Coast, Peninsula de Nicoya, about 5 hours from San Jose. Flying in/out via San Jose is an option too.
Recommendation: 3 nights is perfect.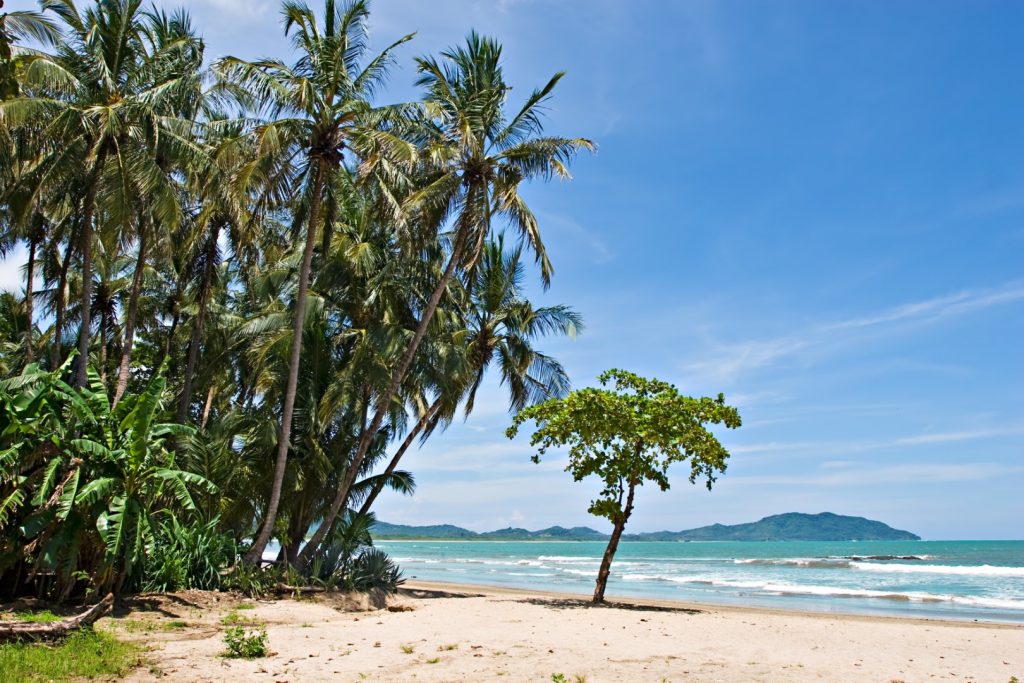 ---
Samara
While there are many beach areas vying for your attention in Costa Rica, Samara really stands out. While sticking to its roots as a quaint fishing town – with a phenomenal white sand beach and perhaps the safest swimming waters on the Pacific coast – it's growing in exciting ways with new cafes, bars, restaurants, and local tour operators to help with great outdoor activities.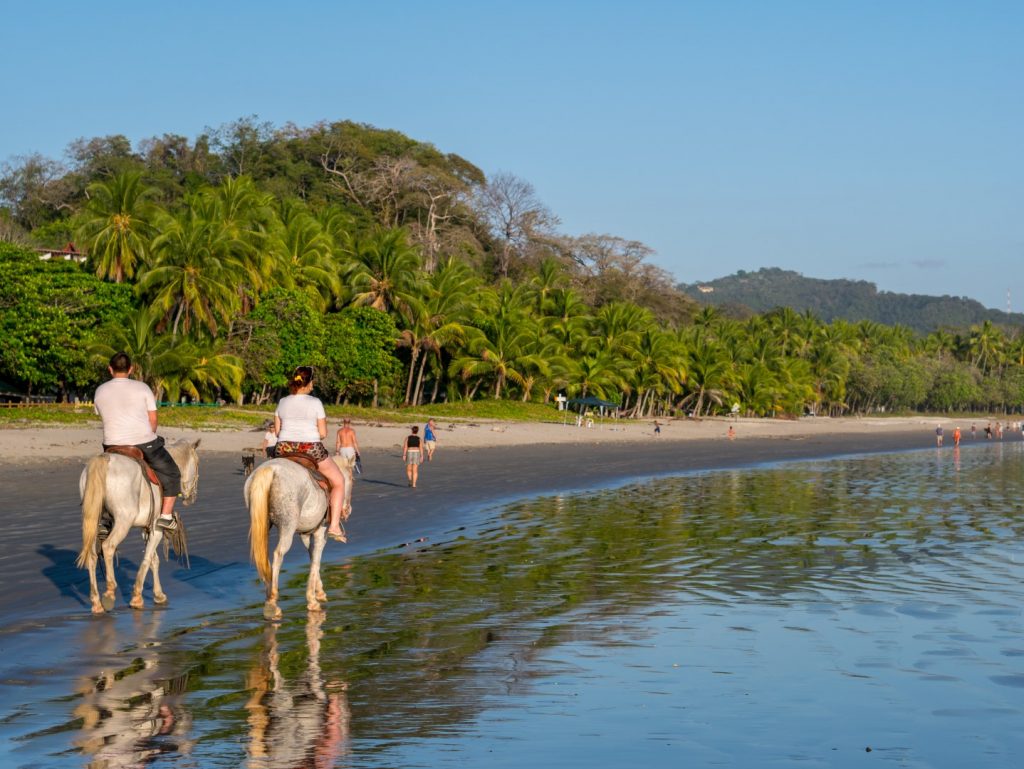 One of our favorites is the 1/2 day sea kayak / snorkel trip to tranquil Isla Chora. Dolphin watching tours, saltwater fishing, horse riding on the beach, sea turtle nesting tours, surfing, nature walks, and more are on offer here. This is a great destination for both families and travelers seeking beach time without the crowds.
Location: North Pacific Coast, Peninsula de Nicoya, south of Tamarindo, about about 5 hours from San Jose.
Recommendation: 3 nights is ideal.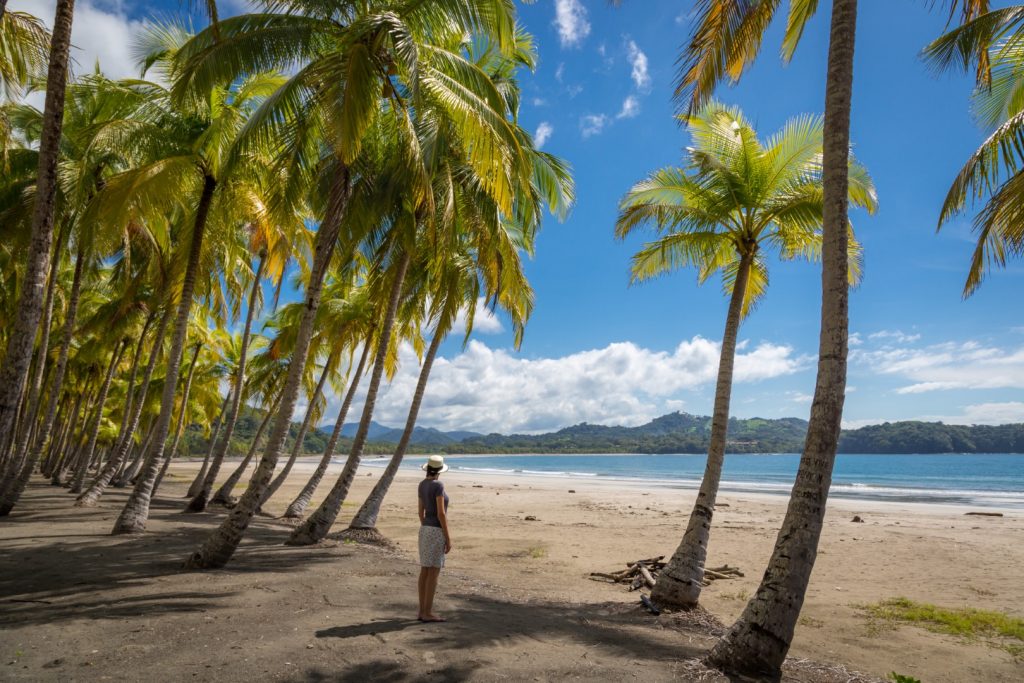 ---
Corcovado
Corcovado makes an ideal destination for travelers who are looking for something different or travelers who've been to the other more popular, more easily accessible areas of Costa Rica before and want to explore a new region. This special region possesses Costa Rica's riches biodiversity, and some places and trails are absolutely legendary – such as the La Sirena ranger station, which is arguably Costa Rica's #1 wildlife spot (it's just hard to get to compared to other places in Costa Rica…).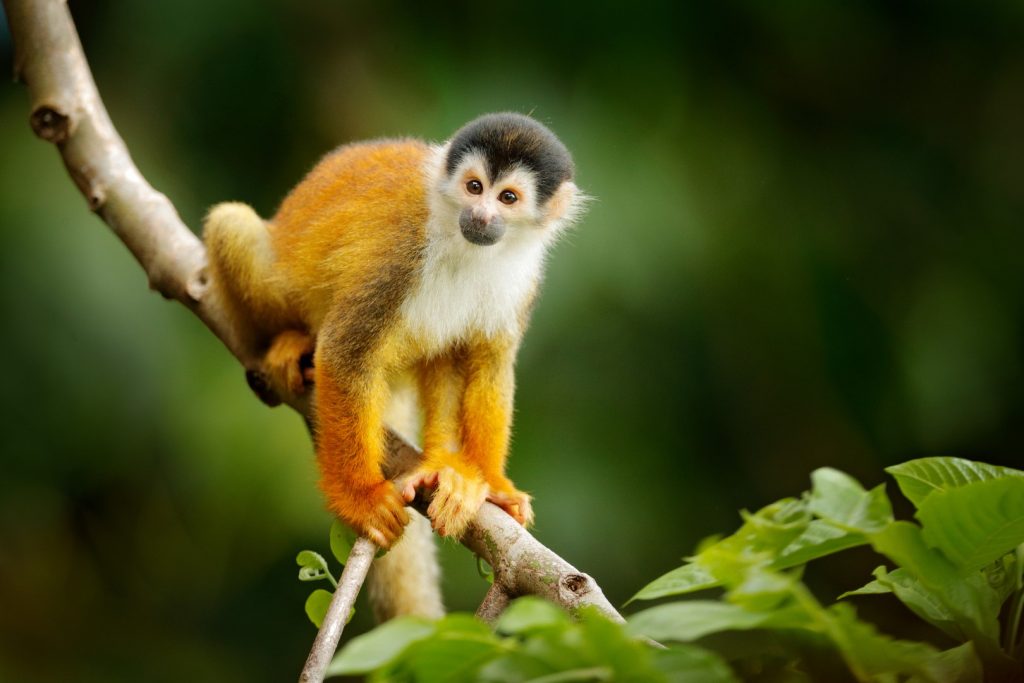 The area is a great place for well-traveled couples who relish a deep experience in nature. We can help large school groups with affordable tented accommodations while travelers looking for more refinement have a number of delightful deluxe properties to consider.
Many guests who visit the area choose to visit Cano Island, which can have decent snorkeling and scuba diving, and a sea kayak excursion along the rocky outcrops.
Location: Southern Pacific Coast. Flying in/out via San Jose is the best option to get here. Getting to and from is easier all the time, with daily flights to key gateways from San Jose an option.
Recommendation: 3 or 4 nights is perfect.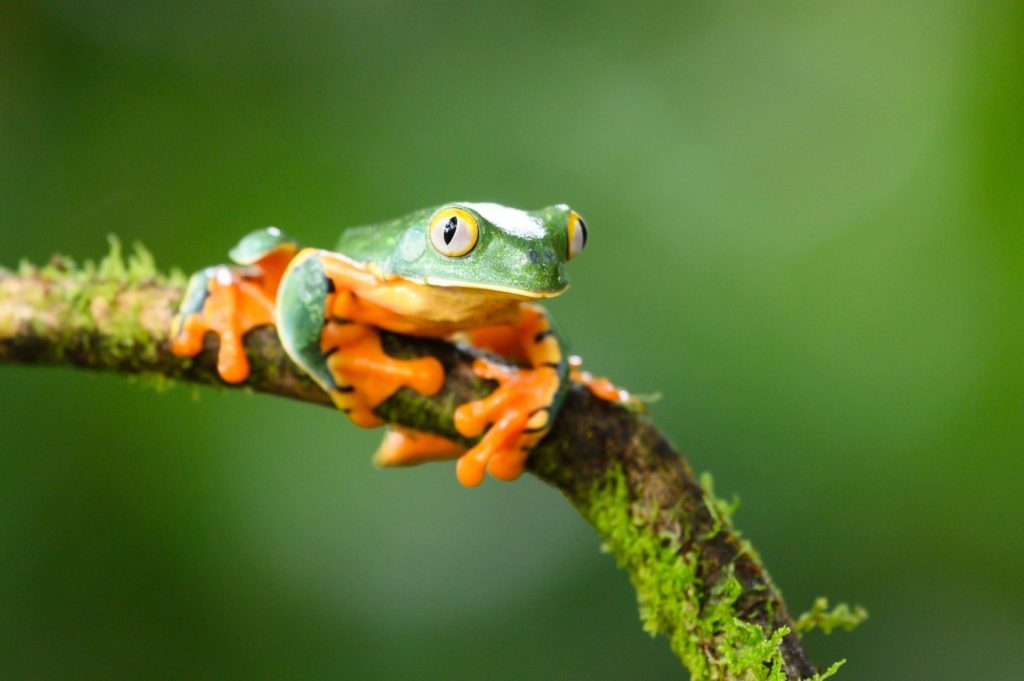 ---
San Jose
San Jose is the main gateway to Costa Rica, and if you have a free day available due to air schedules, etc. San Jose is a fine place to explore in its own right. One of the main attributes of San Jose is the agreeable climate you find here. Even though San José is at 1,149 meters (3,734 feet) above sea level, it enjoys an average temperature of 24° C (77° F).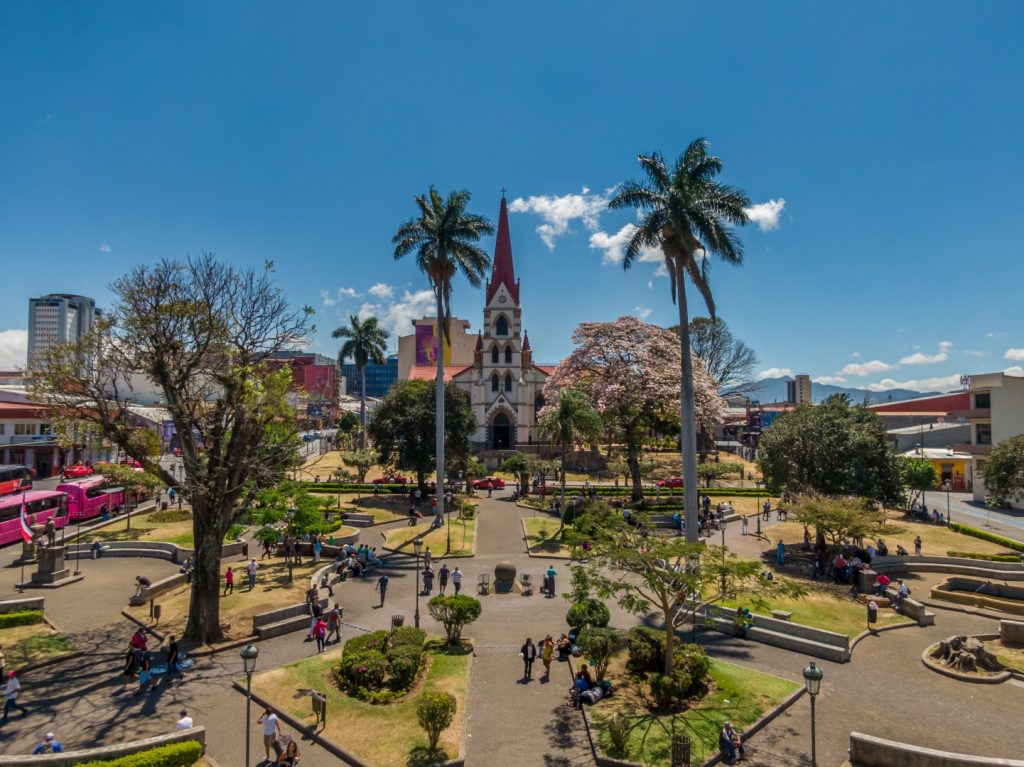 Major attractions and sites to visit include the beautiful National Theater (located on the welcoming pedestrian mall downtown) which has a fine café for wine or coffee; the Museo de Oro Pre-Colombino y Numismatica with archeological artifacts on display; the National Museum, the Jade Museum, and the Contemporary Art Museum, which focuses on national and Latin American artists. The Plaza of Culture – a locals' hangout – and the Central Market are great for people watching and casual strolling. The best day trip from town is probably an early morning visit to Poas Volcano.
Location: Central Valley, central Costa Rica.
Recommendation: Book-ending a trip with nights in San Jose is just fine but 1 night is OK too, or skip it altogether if your focus is entirely on adventure and nature.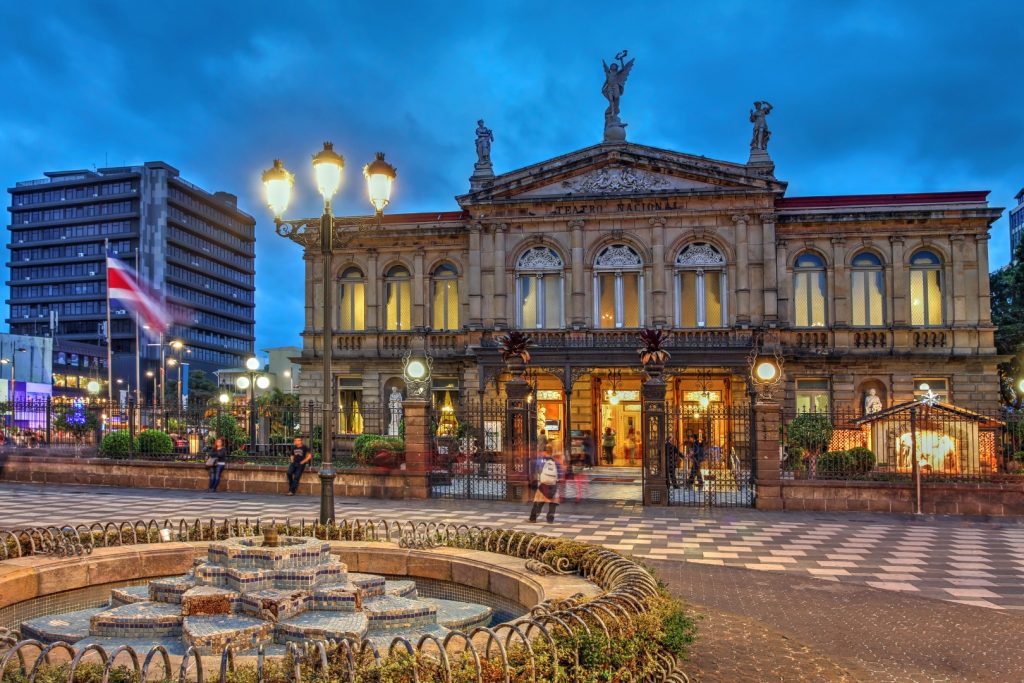 ---
Playa del Coco
Truly serious divers may want to look specifically at a trip to Isla de Cocos – Costa Rica's premier dive destination however is located 500 kilometers from the coast.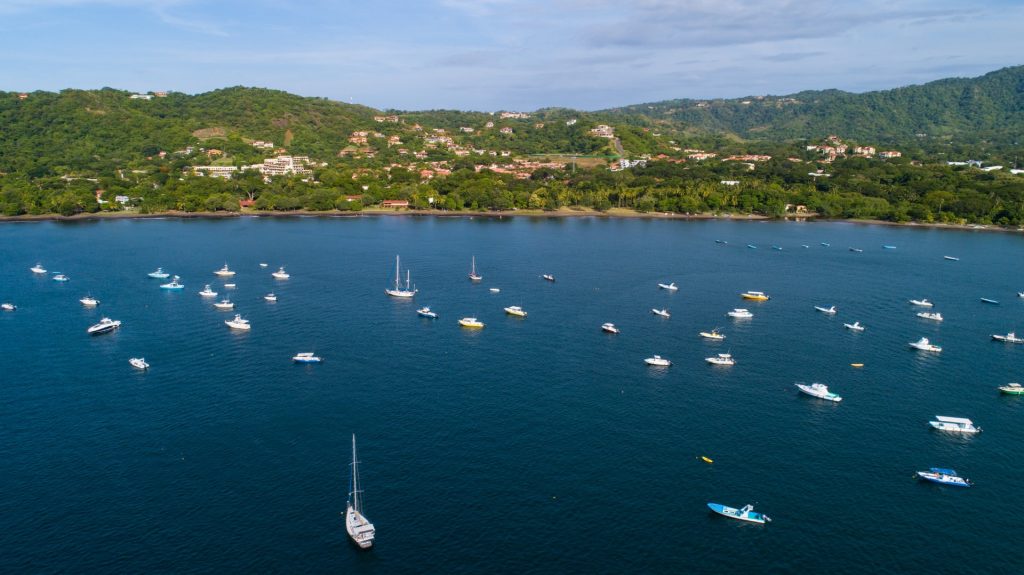 If you want to enjoy some diving as part of a larger tour on the mainland however, there are a few places where it's worthwhile: Samara is a good choice and Playa del Coco is probably the best. There are a number of specialist dive operators located here and a decent variety of hotels.
Location: North Pacific Coast, Peninsula de Nicoya, north of Tamarindo, about about 5 hours from San Jose.
Recommendation: For divers, try to plan your stay for during the week – the weekends can be crowded.