3-Day Jesuit Missions and 6 Churches Circuit
Nestled in the high Andes, are 6 awe-inspiring Jesuit colonial churches scattered throughout several rustic and culturally rich villages outside of Santa Cruz. This circuit has been well-kept secret and is for the true adventurers looking to get off the beaten path in South America!
Full Itinerary
DETAILED ITINERARY >>
ITINERARY IN BRIEF >>
Day 1: Santa Cruz - San Javier - San Ignacio de Velasco (LD)
Trip across Chiquitos plains passing through Río Grande, San Ramon and the Jesuit mission of San Javier (4 hours), a beautiful colonial town with its impressive church declared "World Heritage Site" by UNESCO. Then, through the open forests and savannas until Santa Rita community, to see the skill of artisan women producing textiles according to their traditional customs and uses in the area (Cotton fibre / natural ochres) and heading to San Ignacio de Velasco (3 hrs.), on arrival visit the church during Mass (night time).
Meals included: Lunch, Dinner
Budget Accommodations: Hotel La Mision
Day 2: San Ignacio de Velasco - Santa Ana - San Rafael - San Miguel - Concepcion (BLD)
Trip to Santa Ana Mission (1 Hour.) and appreciate clearly the only church built by Indians and mestizos, despite having been initiated by Jesuits. It has a rustic appearance and is smaller than the other churches. Then heading to San Miguel (1 hour) and San Rafael (40 min.) missions; all of them were declared Cultural Heritage by UNESCO. Return to San Ignacio (1 hour), this trip continues to Concepcion town (3 hours); it is the largest mission centre with an outstanding Jesuit church.
Meals included: Breakfast, Lunch, Dinner
Mid-Range Accommodations: Gran Hotel Concepcion
Day 3: Concepcion - Santa Cruz (BL)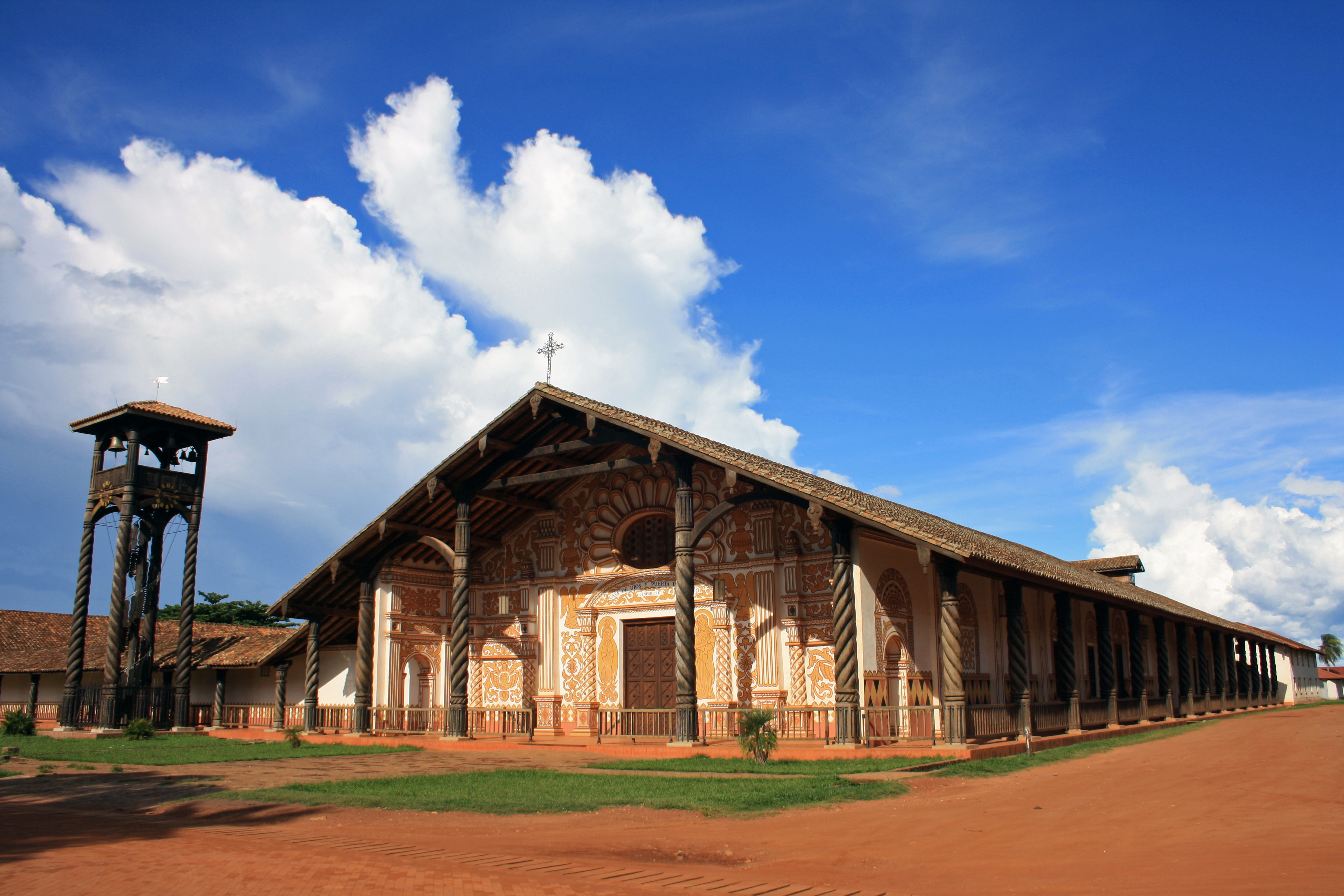 Visit Concepcion's colonial church, it is a true gem of the eighteenth century with a Baroque style, complemented by the missionary museum, where original scores Renaissance-Baroque music are preserved. Return to Santa Cruz (5 ½ hours).
Meals included: Breakfast, Lunch
Pricing
3-Day Jesuit Missions and 6 Churches Circuit
from $745 USD

*** Contact Us for other itinerary and lodging options! ***
NOTE: Prices are per person in U.S. dollars based on double/triple occupancy. All quotations are based on the current rates of park fees, VAT, other government taxes, and current exchange rates. Should any of these be increased or a new tax introduced, these increases will be added on even if your trip has already been paid for.
INCLUDES:

All accommodations per itinerary
All meals per itinerary (B=Breakfast, L=Lunch, D=Dinner)
All tours and entrance fees per itinerary (unless listed as excluded)
All transportation and transfers per itinerary

EXCLUDES:

International and domestic flights
Meals not listed
Beverages and alcohol
Tips for guides, drivers, hotel staff
Optional tours
Single room supplement
Personal expenses (visas, airport taxes, Internet, etc.)