3-Day Uyuni Glamping Luxury Lodge
Standing directly in the middle of the Uyuni Salt Flats, at an altitude of 3,600 m, at the foot of Tunupa Volcano, our luxury dome lodge is waiting for you. From a distance, the white pods, designed by Buckminsterfuller, look like a space station. The dome camp is complete with an observatory built for a passionate astrophysicist! Composed of repeated equilateral triangles, their metallic structure is the very essence of mathematical elegance. In front and on top of the domes, a transparent panel offers wide-open views of the Salar and its star-studded sky. Lit up at night, with solar panels placed in between the domes, they are one of the coolest, and most surrealist viewing stations ever seen in this arid region.

Each day at the lodge, choose your own adventure while exploring the surreal and overwhelmingly beautiful rooftop of the Americas!
Full Itinerary
DETAILED ITINERARY >>
ITINERARY IN BRIEF >>
Day 1: Day 1: Arrive in Uyuni, Transfer to Lodge (D)
Today you will arrive in the surreal and magical world of Uyuni. Upon arrival, you will be met by your driver and escorted across the epic salt flats to your luxurious glamping home. Enjoy a cocktail and take in the breathtaking views around this stellar lodge. Relax and get settled this evening. Dinner will be served in the chic dining dome. Take a front row seat to some of the best star gazing on Earth (telescopes provided for an even closer look at the heavens) and then enjoy the warmth of your personal wood burning stove while tucking in to your dome haven for the night.
Meals included: Dinner
Mid-Range Accommodations: Kachi Lodge
Day 2: Day 2: Explore Uyuni, Choose Your Own Adventure (BLD)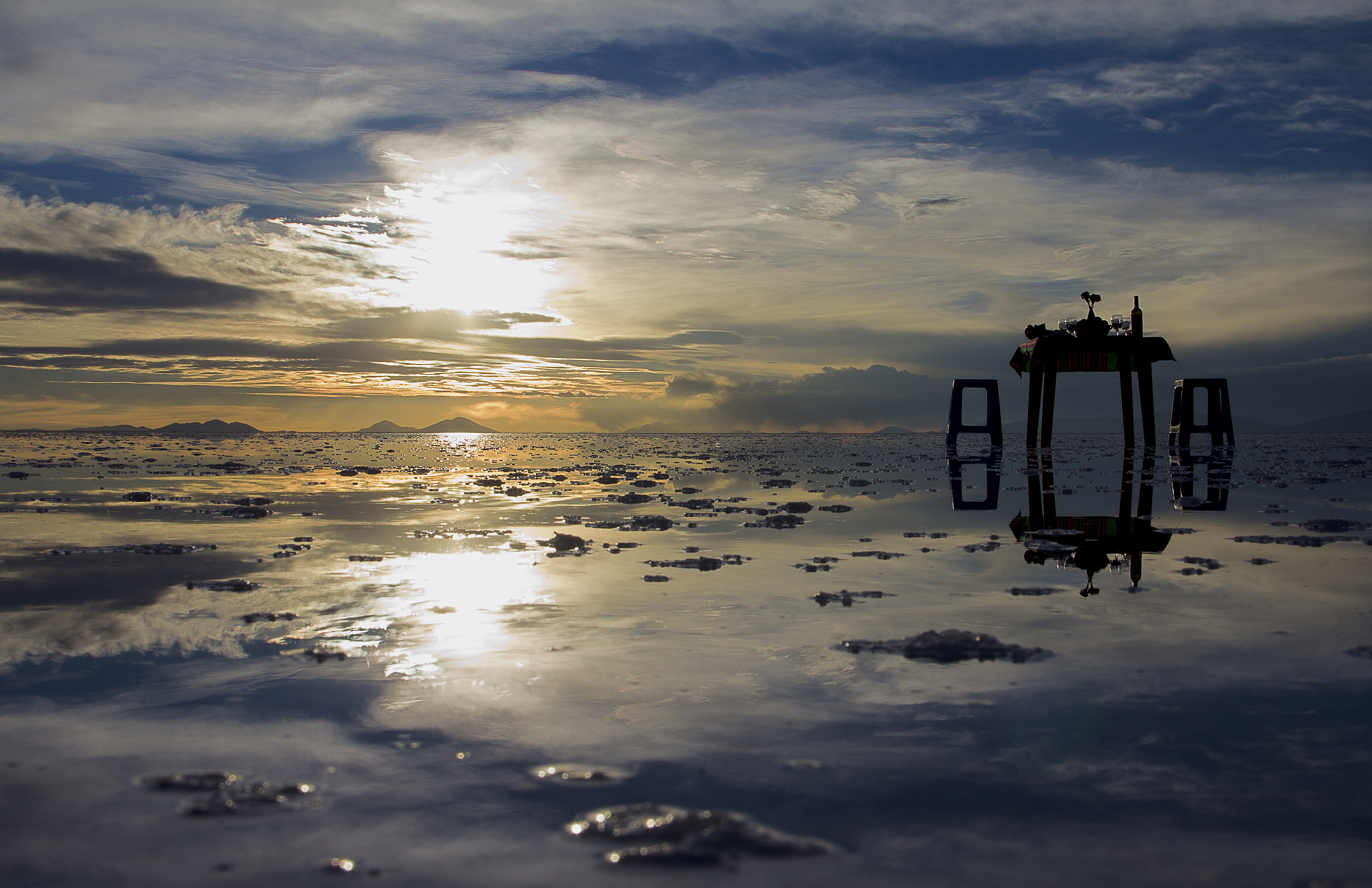 Choose your own adventure! There are many options to make the best out of your experience on the Salar.

Not to be missed is a hike in the morning to nearby "island" covered with giant cacti and offering amazing views on the Salar. (This island is unique for our guests and differs from the more well-known "island", Inca Huasi, which is most famous, however the most touristic).

Another excursion option is a visit to the charming village of Coquesa and its mummies sheltered in a cave 600 m above the village, again with beautiful views of the Salar.

About 1h15 driving lies the interesting archeological site of Alcaya, an old pre colombian city near Salinas.

Those looking for something slightly more physically demanding can hike to the lower lip of Tunupa volcano crater. (2 hrs)

A visit to the Salinas (where locals collect the salt from the Salar) will help you to understand how locals collect the salt form the surface.

You can also borrow one of our moutain bikes and experience the expansiveness of the Salar around the camp

At night, a telescope is at your disposal to observe the starry night of the Altiplano.
Meals included: Breakfast, Lunch, Dinner
Mid-Range Accommodations: Kachi Lodge
Day 3: Day 3: Departure (B)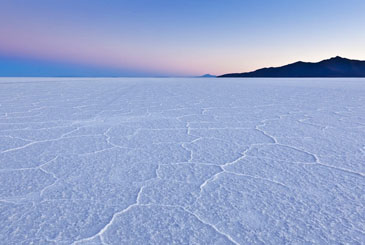 Wake up and enjoy a leisurely breakfast. Go for one last stroll on the Salar before saying good-bye to the camp and your hosts. Return to Uyuni airport for your flight home or to your next destination.
Meals included: Breakfast
Pricing
3-Day Uyuni Glamping Luxury Lodge
from $1975 USD

*** Contact Us for other itinerary and lodging options! ***
NOTE: Prices are per person in U.S. dollars based on double/triple occupancy. All quotations are based on the current rates of park fees, VAT, other government taxes, and current exchange rates. Should any of these be increased or a new tax introduced, these increases will be added on even if your trip has already been paid for.
INCLUDES:

All accommodations per itinerary
All meals per itinerary (B=Breakfast, L=Lunch, D=Dinner)
All tours and entrance fees per itinerary (unless listed as excluded)
All transportation and transfers per itinerary

EXCLUDES:

International and domestic flights
Meals not listed
Beverages and alcohol
Tips for guides, drivers, hotel staff
Optional tours
Single room supplement
Personal expenses (visas, airport taxes, Internet, etc.)