9-Day Treasures of Colombia
On this special trip, we travel to see and experience an unforgettable cross-section of the enchanting country of Colombia!
We start in Bogota, with its bustling, creative energy, and encourage you to visit a leading archeology museum in Latin America, the Gold Museum, with it's stunning collection of Incan artifacts.
From Bogota, we then travel to San Agustin Archeological Park, a UNESCO world heritage archeological site, considered one of the top two such sites in Colombia, a wildly diverse country bordering Peru, home to famous Machu Picchu.
UNESCO states that the San Agustin Archeological Park boasts "the largest group of religious monuments and megalithic sculptures in South America (and) stands in a wild, spectacular landscape. Gods and mythical animals are skillfully represented in styles ranging from abstract to realist. These works of art display the creativity and imagination of a northern Andean culture that flourished from the 1st to the 8th century." San Agustin should be on anyone's radar who dreams of Easter Island, Machu Picchu, and the like.
From San Agustin, we continue to the living spiritual pilgrimage town of Popayan, then onto the scenic, authentic heart of coffee country in Armenia.
Fom here, we end the trip in amazing Cartagena, the crown jewel of colonial cities in Latin America.
You can start this tour any day of the year. It makes an ideal Saturday to Sunday trip.
Climate: The dry season in the interior, traditionally, runs from December through March, then again in July and August. While it rains other times of year, people still travel and have a wonderful time. In the rainy season, prepare for short but powerful rains in Cartegena but largely skies are clear. The country is equatorial, so temperatures remain static throughout the year for the most part, with the main fluctuations caused by altitude. Only in the thick, jungle rain forests of the Colombian Amazon does rain really become profound.
General advice: The times to avoid travel in Colombia are Christmas-New Years and Easter Week. This is because Colombians love to travel in their native country and tourist numbers peak at the best sites, parks, hotels, cities, etc. and it is better to avoid that level of crowding.
Adding time in Colombia: You can easily add days to the trip, for example, in Armenia, with its hot springs, parks, and more to explore, or Cartagena, for those who are interested in scuba, photography, and nightlife.
Full Itinerary
DETAILED ITINERARY >>
ITINERARY IN BRIEF >>
Day 1: Arrive in Bogota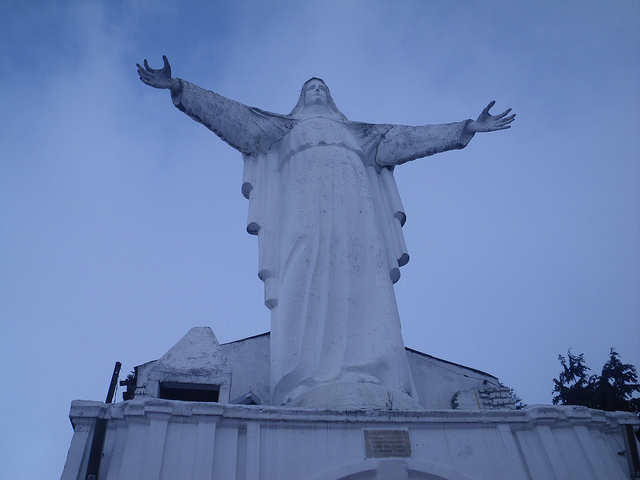 This is the start of your exciting journey through a country that has so much diversity and beautiful places it will take your breath away. On arrival, you will receive a warm welcome at the airport and your private driver will take you to your centrally located hotel in Bogota, the capital city of Colombia. Bienvenido a Colombia! Welcome to Colombia!
Meals included: n/a
Mid-Range Accommodations: NH La Boheme
Day 2: Bogota city tour, then travel to San Agustain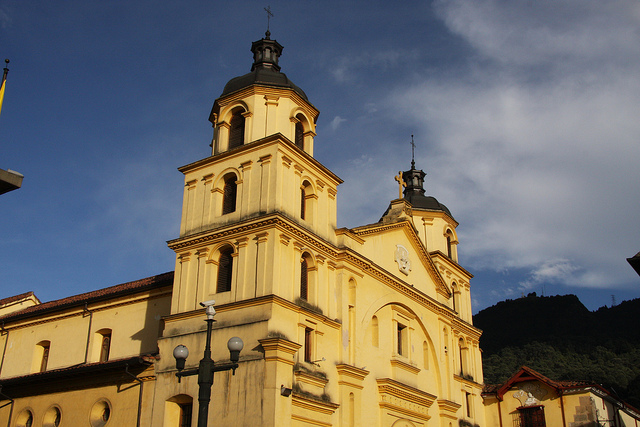 Today you will visit the historic downtown of Bogotá, "La Candelaria," with its magnificent churches, the government palace and the "Plaza Bolivar." Furthermore, you will visit the museum of Botero (closed on Tuesdays) where you can marvel at the many great art works of the famous Colombian artist - for example the "Mona Lisa" in exaggerated shape.
Then, you will head up the Monserrate hill. The cable car will take you up to the top of Monserrate, where you can enjoy a breathtaking view of the bustling metropolis of Bogotá. Here you will visit the church which is located on top of the mountain and enjoy an amazing view of the huge capital city.
Bogotá is an inspiring city that has something new to offer every day. In 2010, Bogotá was selected as a Must See Destination by the renowned newspaper The New York Times. Dive into a city that offers a variety of art & culture, recreation, sports and science.
Following the tour, we will transfer you to the airport, where you will catch a flight to Pitalito (flight not included), where we will meet you and and transfer you to San Agustin proper.
Meals included: Breakfast
Mid-Range Accommodations: Hotel Akawanka
Day 3: Visit archaeological sights in San Agustain & surroundings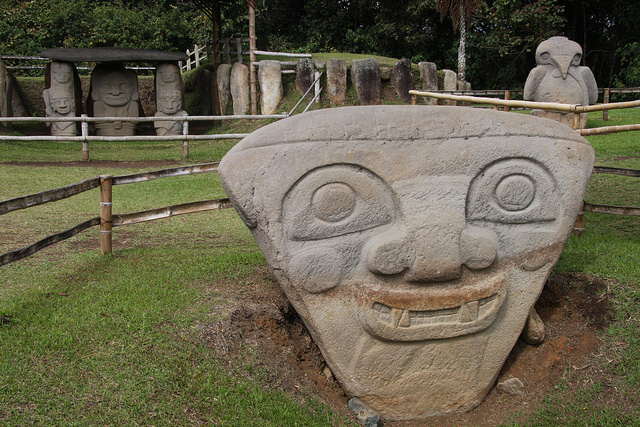 Get to know this fascinating area and be inspired by the pre-Colombian culture which can be found in San Agustin. Today, you will go on a tour by jeep to discover all the archaeological sites in the surroundings of San Agustín and the narrowest part of the river Magdalena.
The archaeological park San Agustín consists of two parts: Alto de los Ídolos and the hills Chaquira La, La Pelota and Puruta. Alto de los Ídolos is the archaeological part that belongs to the Isnos region, and is characterized by artificially erected grave mounds, which are connected with each other by raised paths. The hills Chaquira La, La Pelota and Purutal are part of the Huila department, which is characterized by different symbols which are carved into stone. Outstanding are the figures at the edge of the Magdalena River.
Meals included: Breakfast
Mid-Range Accommodations: Hotel Akawanka
Day 4: Travel San Agustain to Popayan / afternoon walking tour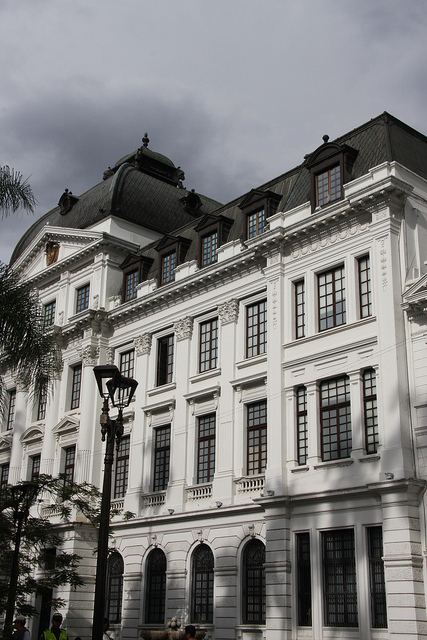 We will explore the cultural treasures of Popayan, also known as the White City. Since colonial times, Popayan has been the religious centre on the road from Cartagena to Quito, Ecuador. On this tour, you will visit several important churches, the Parque Caldas, the Puente del Humilladero and other representative sights in Popayan, which is also known as the city of faith. Popayan was also home to many poets, presidents and writers from Colombia.
Meals included: Breakfast
Mid-Range Accommodations: Hotel Camino Real
Day 5: Hike in Purace Volcano National Park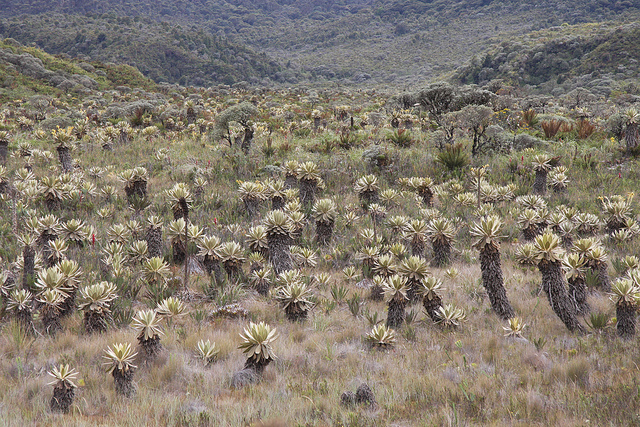 Just half an hour away from Popayan, we will visit the beautiful Puracé National Park. You will enjoy hiking through amazing landscapes and observe condors. You will be astonished by volcanoes, many lakes, unusual flora and fauna and a friendly Indian population. The volcanic character of Puracé is reflected in numerous sulphur hot springs, like the Termales de San Juan and the waterfall Cascada del Bedon. Explore one of Colombia's most beautiful national parks!
Meals included: Breakfast
Mid-Range Accommodations: Hotel Camino Real
Day 6: Scenic, leisure drive to the coffee heartland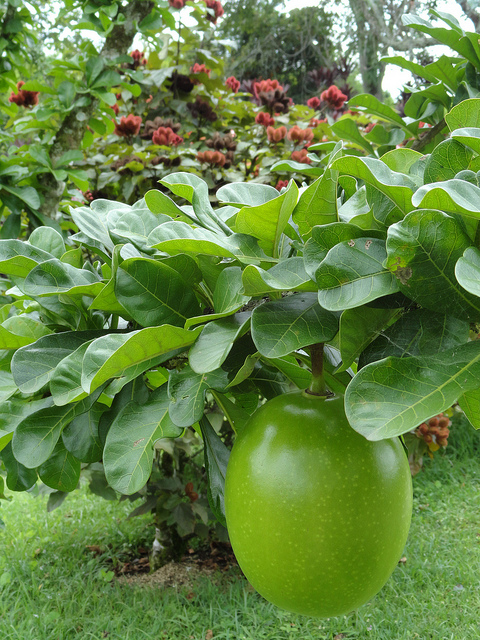 Following breakfast, we will start a scenic and interesting 6-7 hour drive from your San Augustine hotel to Colombia's lush coffee heartland. Settle into your hotel and enjoy the quiet lush green and romantic atmosphere of the coffee landscape.
Meals included: Breakfast
Mid-Range Accommodations: Hotel Estrella del Monte
Day 7: Free day in coffee country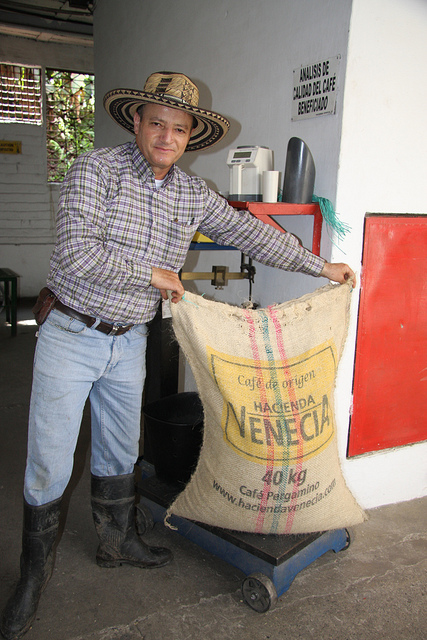 You can choose to take it easy and stroll the area and take it all in. You may want to choose, however, from among a number of interesting optional tours available, at extra cost. Among the available tours are: a coffee experience tour, a day tour to attractive Salento and the Cocora Valley, a visit to the orchid farm, or a botanical gardens visit. You may also want to visit the hot springs or the nature parks in the region for birders and hikers.
Meals included: Breakfast
Mid-Range Accommodations: Hotel Estrella del Monte
Day 8: Transfer to airport, depart for Cartagena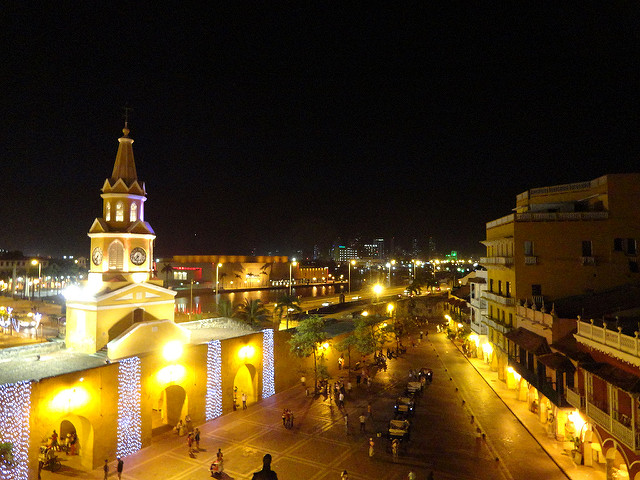 Today, we will transfer you to the airport, where you will catch your flight to beautiful Cartagena. Here, grab your bag, enter the easy taxi queue, and head to your central hotel, maybe a 20-minute taxi ride away. You will check in and have the evening to enjoy Cartagena which really comes alive at night as musicians, dancers, and more fill the public squares.
Meals included: Breakfast
Mid-Range Accommodations: Hotel Don Pedro de Heredia
Day 9: Depart Cartagena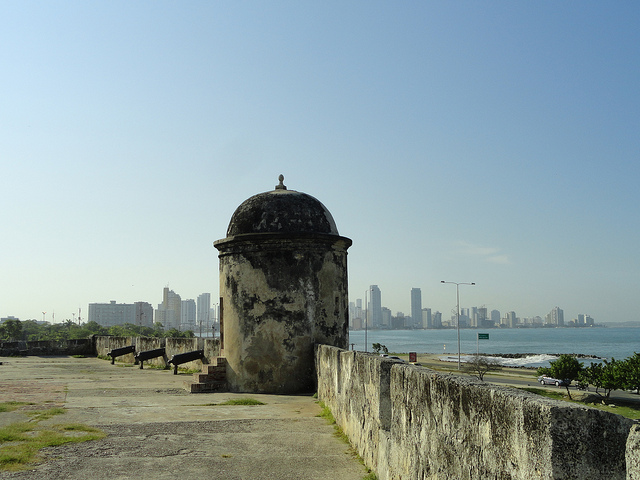 Many international flights depart in the evening, so try to take one of those so you can enjoy a day here, strolling the colonial streets. Let us know, however if you would like to add a night here to extend your stay in Cartagena.
Meals included: Breakfast
Pricing
9-Day Treasures of Colombia
from $1695 USD

*** Contact Us for other itinerary and lodging options! ***
NOTE: Prices are per person in U.S. dollars based on double/triple occupancy. All quotations are based on the current rates of park fees, VAT, other government taxes, and current exchange rates. Should any of these be increased or a new tax introduced, these increases will be added on even if your trip has already been paid for.
INCLUDES:

All accommodations per itinerary
All meals per itinerary (B=Breakfast, L=Lunch, D=Dinner)
All tours and entrance fees per itinerary (unless listed as excluded)
All transportation and transfers per itinerary

EXCLUDES:

International and domestic flights
Meals not listed
Beverages and alcohol
Tips for guides, drivers, hotel staff
Optional tours
Single room supplement
Personal expenses (visas, airport taxes, Internet, etc.)

Peak season surcharges (Easter week, Christmas-New Years periods)