5-Day Northwest Argentina: Culture, Food and Mountains
Travel to the high Andes in northwestern Argentina and hike through the mesmerizing Seven Colored Hills, walk across the epic salt flats where all perception is lost and land and sky seamlessly mingle,excite the senses in local markets and learn more about the unique history of this vibrant region!
Full Itinerary
DETAILED ITINERARY >>
ITINERARY IN BRIEF >>
Day 1: Salta - Purmamarca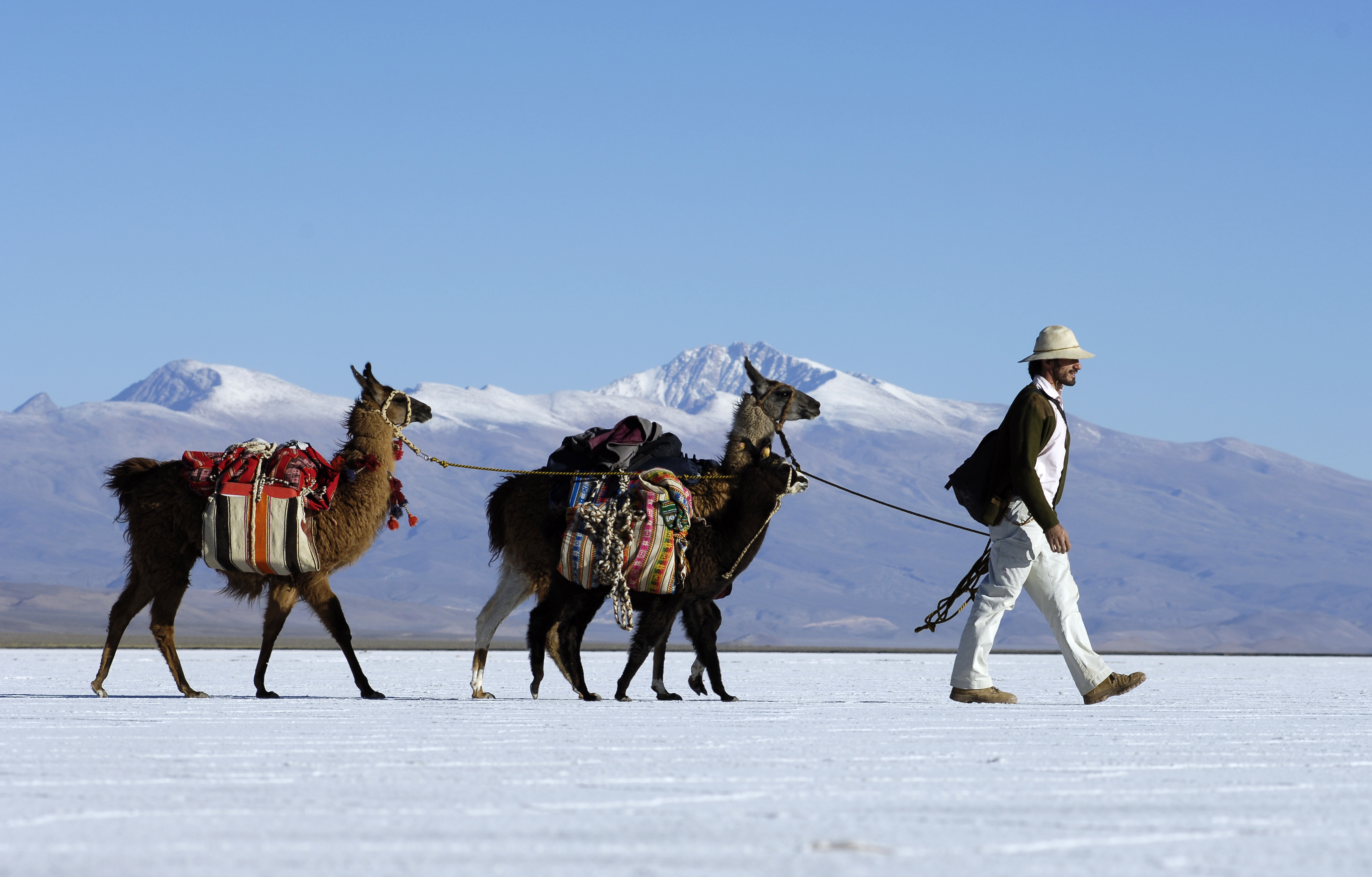 Upon arrival in the Salta airport, meet and greet your guide and embark on a gorgeous drive to Purmamarca (private transfer, 3 hours).

Drive through "Camino de Cornisa" (a winding mountain road), surrounded by an enchanting subtropical landscape of lush trees, moss, bromeliads and epiphytes. This rich environment is home to a wide variety of Andean birds. Arrive in Jujuy (1260 m.o.s.l.) and pass by the central square to appreciate the 17th century buildings that surround it. Spectacular geological formations accompany us throughout the rest of our journey to Purmamarca. Located 3 km west of Route 9, Purmamarca sits at the base of the multicolored, "Hill of Seven Colors". Explore the area of Los Colorados, close to the hotel, with its incredible red hills and boulders. In the evening, the town has its own unqiue quiet rhythm of life with people coming and going through the market stalls that surround the plaza.

Meals: none
Accommodations: Marques de Tojo
Meals included: n/a
Mid-Range Accommodations: Marques de Tojo
Day 2: Purmamarca - Humahuaca (BL)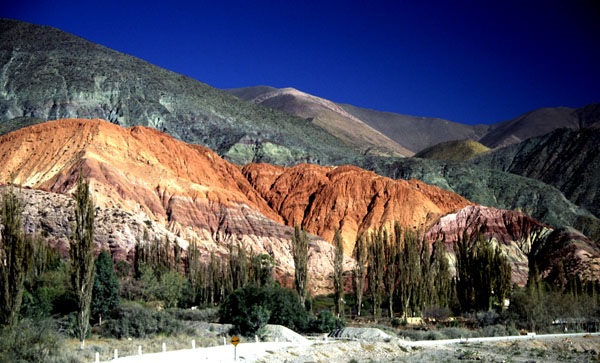 Today, after breakfast, head to Tilcara and its Archeological Museum with its famous reconstruction of the ancient Indian village of "Pucara de Tilcara". Continue to the charming town of Humahuaca (3000 mts), with its Handicraft Fair and cobbled streets, lined with a mix of colonial-style and rustic adobe houses.

Continue on to the Hornocal mountain range located 25 kilometers from the city of Humahuaca in the Argentine province of Jujuy. The limestone formation, Yacoraite, stands out in this range and it extends from Salta, Argentina, through the Argentine Quebrada de Humahuaca and then through the Bolivian Altiplano to Peru.

Accommodations: Marques de Tojo Hotel
Meals included: Breakfast, Lunch
Mid-Range Accommodations: Marques de Tojo
Day 3: Salinas Grandes - Salta (BL)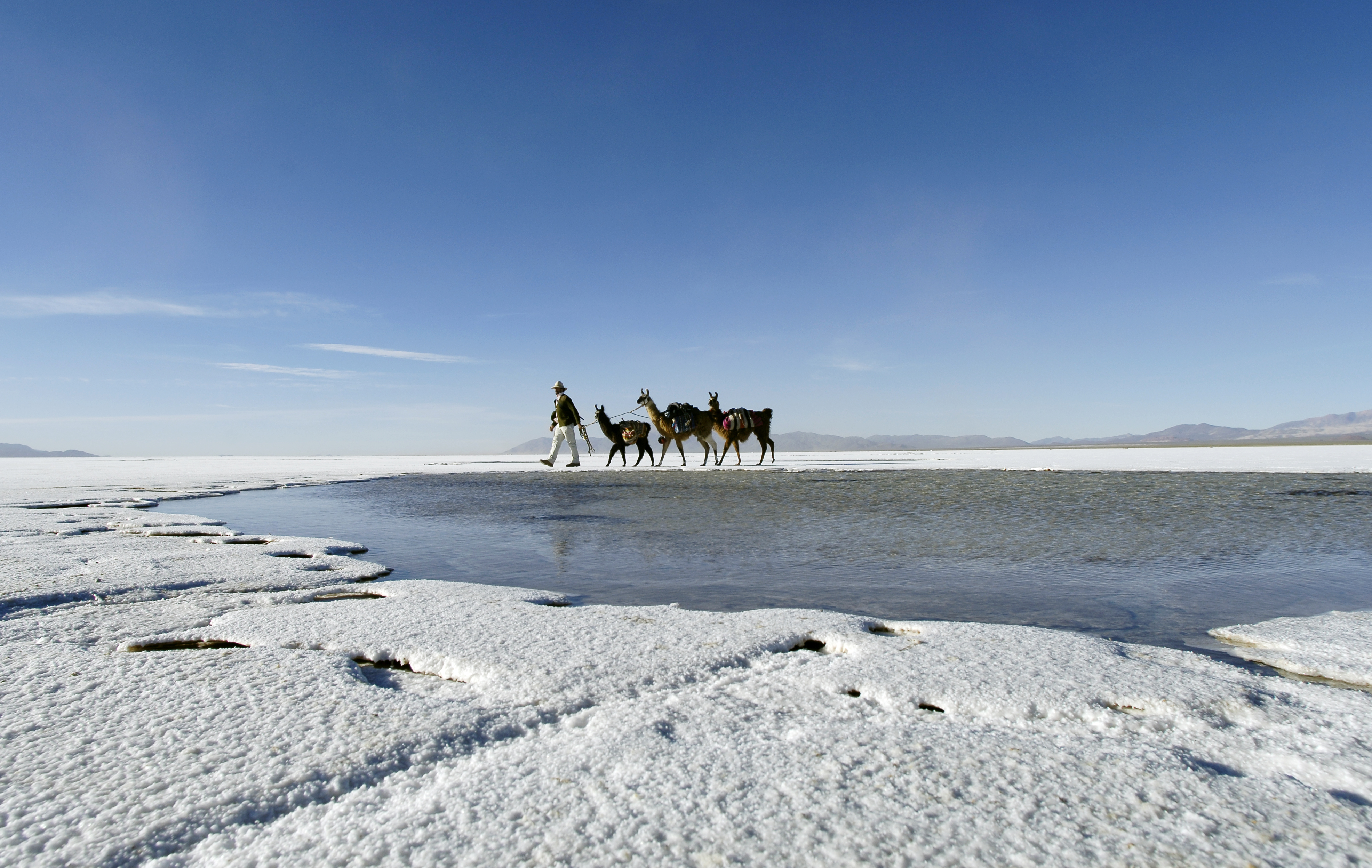 Drive along National Route 52 and cross the Jama Pass into Chile up to Abra de Potrerillo, where the salt flats are located. We gain altitude as we follow a road through hamlets such as Quisquira, Patacal and La Ciénaga until we reach the winding Lipán Slope. The meandering road zig-zags up the Lipán Slope until it reaches 4,140 m.a.s.l., where the crystal-clear sky mingles with frost and grasslands. Ancient Cacti and Tola grow at the entrance of the Puna.

Continue on to Salinas Grandes, north of San Antonio de los Cobres and Southeast of Susques. With over 12,000 hectares, this infinite vastness of white salt, is located at 3,350 meters above sea level.

Gaze out on the enormous glistening expanse of the aptly named Salinas grandes, one of the country's largest salt-flats and certainly the most impressive. Ringed by mountains on all sides and beneath perennial blue skies, this huge rink of snow-white crystals acts as a massive mirror- creating a unique photographer's paradise.

Late in the afternoon, we return south to Salta.

Accommodations: Legado Mitico Salta
Meals included: Breakfast, Lunch
Luxury Accommodations: Legado Mitico Salta
Day 4: Explora Salta (BD)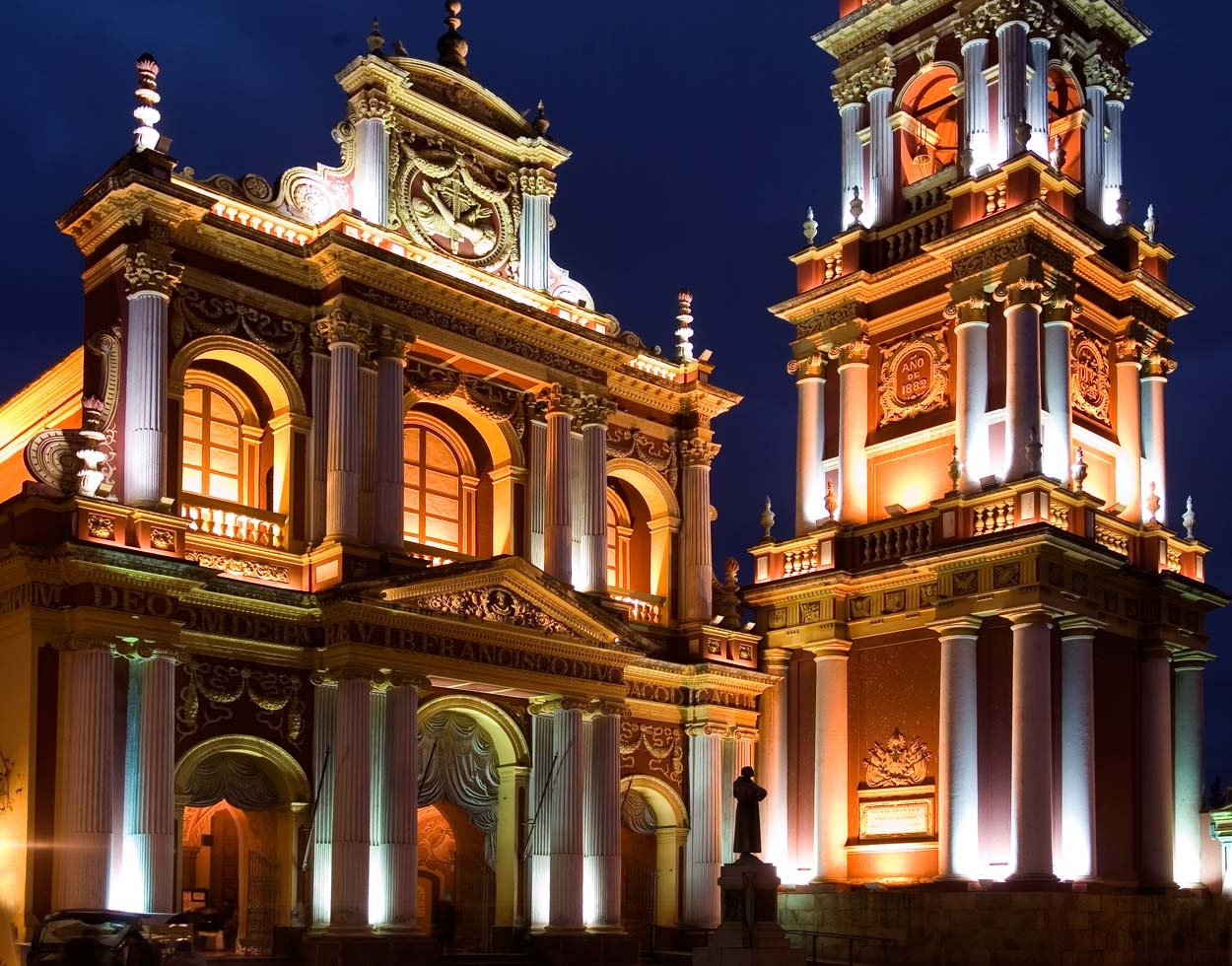 With a unique architectural harmony and great aesthetic beauty, the city of Salta is undoubtedly one of the country's most traditional and best preserved. Located in a high valley surrounded by wooded mountains, its enchanting music, colorful processions and delectible food are all added attractions. Today, explore the "9 de Julio" main square, the white "Cabildo" (Town Hall), the Neoclassical Cathedral (with its gold-leaf altar), San Francisco Church (with the image of the pregnant Virgin Mary), and other sites of historical interest. We will also visit the MAAM (High Mountain Archeological Museum), which houses the relics found during the Llullaillaco expedition to an ancient Incan sanctuary in the mountains.

Dinner tonight is at the famous Casona del Molino Pena, where you will have the chance to try some of the most famous local dishes while enjoying live Salteña music.

Accommodations: Legado Mitico Salta
Meals included: Breakfast, Dinner
Luxury Accommodations: Legado Mitico Salta
Day 5: Departure (B)
Private transfer from the hotel to Salta Airport and continue on to your next destination or home.
Meals included: Breakfast
Pricing
5-Day Northwest Argentina: Culture, Food and Mountains
from $1275 USD

*** Contact Us for other itinerary and lodging options! ***
NOTE: Prices are per person in U.S. dollars based on double/triple occupancy. All quotations are based on the current rates of park fees, VAT, other government taxes, and current exchange rates. Should any of these be increased or a new tax introduced, these increases will be added on even if your trip has already been paid for.
INCLUDES:

All accommodations per itinerary
All meals per itinerary (B=Breakfast, L=Lunch, D=Dinner)
All tours and entrance fees per itinerary (unless listed as excluded)
All transportation and transfers per itinerary

EXCLUDES:

International and domestic flights
Meals not listed
Beverages and alcohol
Tips for guides, drivers, hotel staff
Optional tours
Single room supplement
Personal expenses (visas, airport taxes, Internet, etc.)