Language
The main language in Chile is Spanish.
Currency
The local currency is Chilean pesos (CLP).
Credit cards are generally accepted everywhere in Chile and Argentina. However, I recommend bringing cash as well.
You can tip your guides and drivers with USD. Local currency is better at restaurants and for small cash purchases.
Bring $1, $5, $10, and $20 bills for tipping. Bring $100 bills for exchanging. Make sure you have newest style 100's with no tears or marks.
You can get local currency in Santiago and other major towns. ATM's are the best option, or exchange money at a Cambio. There are ATM's/Cambios in Punta Arenas and Puerto Natales, but NOT in Torres del Paine.
Budget:
$2-3/day for drivers – USD easiest
$10/person/day for guides – USD easiest
$1/person/lunch $3/person/dinner for tips for meals (10% of meal price) – local currency easiest (You cannot add tip to a bill and charge it – tips must be left separately on the table.)
Small purchases – local currency is easiest
I just have some USD and local currency in my pocket at all times.
Electricity
Chile uses 220 volt current with two round pins. This is a 2 round prong like in Europe. They also have outlets/plugs with 3 round prongs, but you will be fine with an converter with the 2-round-prong, which is easier to buy and use elsewhere.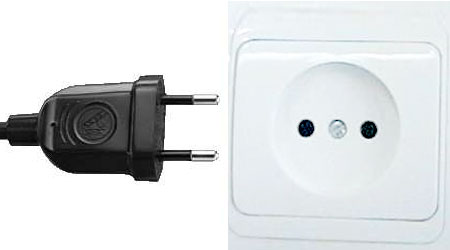 The outlets in Chile and Argentina are different from each other.
Bring a powerstrip and/or multiple adapters – in case there are only a few outlets or the plugs are a tight fit behind furniture.
Telephone Calls
To dial internationally from Chile dial: 00 + area code + telephone number. Hotel receptionists will help you make calls.
When calling Chile, you must dial the country code of 56.
Tri-band cell phones will work in most areas. You may also want to consider renting one
or getting a global cell phone.
Travel Alerts & Warnings
U.S. Department of State
Centers for Disease Control and Prevention (CDC)