Goal for this week: Get off the couch and get going!
DAY 1 — Shopping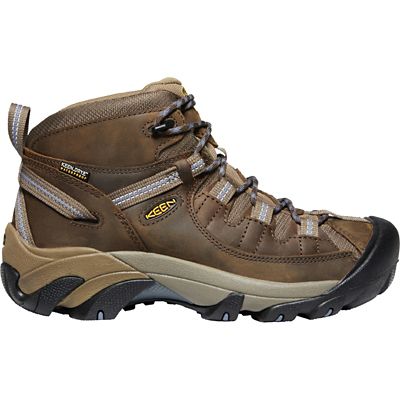 To kick off my training program, I went shopping! I bought a new pair of hiking boots that I will wear on Kilimanjaro, and I want to get them broken in beforehand. Plus I bought a pair of running shoes because I plan to do a lot of running, walking, and bike riding in my training program.
For Kilimanjaro, I like a mid-high, waterproof hiking boot that isn't too heavy. I tried on many boots in the store, and made sure I walked up and down hills to make sure they didn't kill my toes. The good outdoor stores will have these. I also bought some medium weight socks and sock liners and tested them with the boots.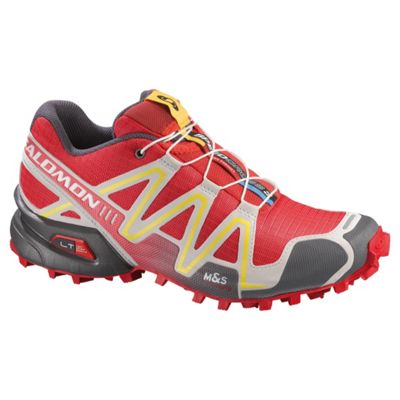 The running shoe I bought was a Salomon because I have owned them before, and I really like their lacing system — easy to take shoes off and on while traveling. I also bought a nice bright pair so that I would feel good running in them!
I took both pairs home and walked around the block a few times to make sure I didn't have buyers remorse.
If you are looking to buy online, check out Moosejaw for good selection and pricing.
Activity: Shopping
Time: 1 hour
Distance: n/a
Elevation Gain: n/a
Notes: Great fun, but not very aerobic 🙂
DAY 2 — Hike to Royal Arch

It is a beautiful, warm, sunny weekend day, so I decided to do a hike in Boulder called the Royal Arch trail. I recorded it on my iPhone EveryTrail app to determine the length and elevation gain. On the steep sections, I was huffing and puffing while the people behind me where have a long-winded conversation. I have a long way to go!
Activity: Hiking
Time: 1.5 hours
Distance: 3.1 miles
Elevation Gain: 3250 feet
Notes: Beautiful day!
DAY 3 — Slide Show
Today I am presenting a slide show at the Changes in Latitude Travel Store, so all my exercise time has been consumed by that. I did ride my bike to work, but I only live about a mile away, so it doesn't really count. I'll try again tomorrow!
Day 5 — Trail run at Boulder Valley Ranch

I am recovering from a cold, so I was not too excited about jumping into running right away, but I think I am finally recovered, so no more excuses. I ran the dirt trails at nearby Boulder Valley Ranch. It was sunny when I started, but it quickly became dark and stormy. If I had stared any later, I would have gotten weathered out!
Boulder Valley Ranch — usual loop at EveryTrail

Activity: Running
Time: 53 minutes
Distance: 4.1 miles
Elevation Gain: 2350 feet
Notes: Downhills are easy, uphills are hard
Day 7 — Road run around the neighborhood

I have a loop on roads that I can do right from my house. It's easy and quick since I don't have to drive anywhere. I started running a variation of this run almost 15 years ago when I coincidentally lived on the far corner of the same loop. It rained last night, so everything was so crisp and clean, and the lilacs are in full fragrance!
Activity: Running
Time: 50 minutes
Distance: 4.3 miles
Elevation Gain: 2880 feet
Notes: Sunday morning is the perfect time to do this run — no traffic!